Sen. Josh Hawley, a Republican from the state of Missouri found himself locked in a battle of words, verbally jousting with a liberal law professor who accused him of being "transphobic" Tuesday during a committee hearing in the Senate.
What caused this professor to launch such an accusation at Hawley?
Folks, hold on to your brains, because this might knock your IQ down a few points with the sheer stupidity displayed by this "educator."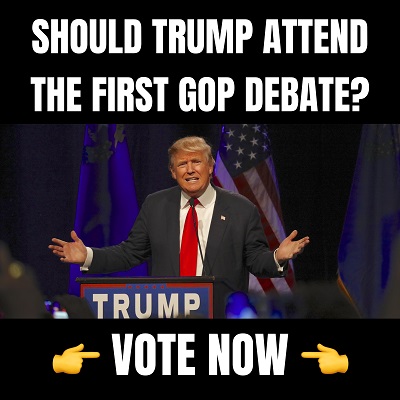 Apparently, Hawley is transphobic because he does not believe a man get pregnant. I know, I know. Reading this sort of insanity is enough to make you pull your hair out and beat your phone into a million pieces with a sledgehammer. Just imagine how folks with common sense inside this hearing felt. Yikes.
Here are a few details from a report published by TheBlaze:
During a Senate Judiciary Committee hearing on the consequences of the Supreme Court's decision in Dobbs v. Jackson Women's Health Organization — which returned the abortion issue to the states — University of California, Berkeley, law professor Khiara Bridges made repeated references to a "person with a capacity for pregnancy" instead of using the word "woman."

At one point during questions from Sen. John Cornyn (R-Texas), Bridges used the convoluted and dehumanizing phrase for women five times within one minute to be inclusive of females who identify as males or another gender and can still have children.
Cornyn: "Do you think a baby delivered alive has value?"

Demo abortion witness: "Yes."

Cornyn: "Do you think that a baby that is not yet born has value?"

Dem abortion witness: "I believe that a person with the capacity for pregnancy has value." pic.twitter.com/eYaOYumYSJ

— Greg Price (@greg_price11) July 12, 2022
When it was his turn to ask questions, Hawley asked whether Bridges was talking about women and whether abortion was solely a "women's rights" issue if "men" can have abortions too.
"Many women, cis-women, have the capacity for pregnancy. Many cis-women do not have the capacity for pregnancy. There are also trans men who are capable of pregnancy as well as non-binary people who are capable of pregnancy," Bridges explained.
"So this isn't really a women's rights issue," Hawley stated, choosing to go ahead and pick a fight concerning the definition of the word "woman." As astounding as it might sound, this has actually become a thing in our culture right now, ever since Justice Ketanji Brown Jackson was asked to define what a woman is during her confirmation process for the Supreme Court.
Heck, Daily Wire commentator Matt Walsh actually made a documentary film out of the whole thing.
Shockingly, liberals refuse to confirm settled science that has been in place for centuries, even since the beginning of time, as it goes against their progressive narrative, which is designed to destroy the family unit.
"We can recognize that this impacts women while also recognizing that it impacts other groups; those things are not mutually exclusive, Senator Hawley," Bridges quipped.
Hawley: Why are you using the term "person with a capacity for pregnancy" instead of "woman?"

Bridges: "Your line of questioning is transphobic and opens trans people to violence."

Hawley: "You're saying I'm opening up people to violence by saying women can have pregnancies?" pic.twitter.com/Yi46NlQCr0

— Greg Price (@greg_price11) July 12, 2022
When Hawley responded to her, Bridges eyes grew like saucers and she started to harp on the senator, lecturing him about how his questions are a threat to transgender people. Yeah, I'm trying to figure out how that works too, so no, you aren't the only one confused.
"So, um, I want to recognize that your line of questioning is transphobic," Bridges stated. "And it opens up trans people to violence by not recognizing [them]."
"Wow, you're saying that I'm opening up people to violence by asking whether or not women are the folks who can have pregnancies?" Hawley went on to ask with a biting tone.
"So, I want to note that one out of five transgender persons have attempted suicide," Bridges then went on to say for the record.
"Because of my line of questioning?" Hawley interjected. "So we can't talk about it?"
"Because denying that trans people exist and pretending not to know that they exist —" Bridges began babbling before Hawley, thank the Maker, cut her off.
"I'm denying that trans people exist by asking you if you're talking about women having pregnancies?" Hawley asked with more than a touch of incredulity.
"Are you? Are you? Are you?" Bridges huffed. "Do you believe that men can get pregnant?"
"No, I don't think men can get pregnant," Hawley stated plainly. And Bridges really lost it after that.
"So you are denying that trans people exist, thank you," she proclaimed as if she'd just won a major victory of some kind.
Hawley, clearly in awe of the stupid leaking of Brown, asked, "And that leads to violence? Is this how you run your classroom? Are students allowed to question you, or are they also treated like this where they're told that they're opening up people to violence by questioning?"
"Oh, we have a good time in my class. You should join. You might learn a lot," the professor fired back.
"Wow, I would learn a lot. I've learned a lot just from this exchange," he responded. "Extraordinary."
Pure absurdity, folks.
Liberalism of this magnitude has to be a certifiable mental illness.
This story syndicated with permission from michael, Author at Trending Politics
Notice: This article may contain commentary that reflects the author's opinion.
---


Calling All Americans! Patriot Fetch is Conservative Breaking News Headlines every day, all day. Go to PatriotFetch homepage for daily Conservative news or look below for the next hot story!