A brand-new poll has revealed that the vast majority of American citizens actually trust fellow armed citizens more to stop a mass shooter than a law enforcement officer, which is news that might come as quite a shock to folks who tend to hate on the Second Amendment.
Now, some might misconstrue this as being down on police and really, it's not. Typically, when a mass shooting happens, police aren't already on the scene, which means you have to call them, and it takes time to respond to the call. Meanwhile, an active shooter could already have racked up a high body count.
If someone is exercising their Second Amendment right to bear arms, they are already there on the scene and can take the shooter out with a quickness.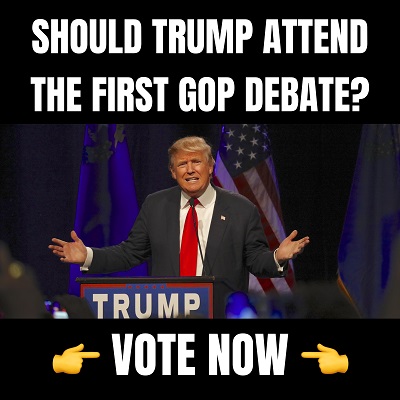 According to Just the News, "Convention of States Action, along with the Trafalgar Group, on Monday released the poll, which showed that 41.8% of surveyed voters "believe that an armed citizen would be their best protection if they were caught in a mass-shooting event."
A total of 25.1 percent said local cops would provide the best protection, while 10.3 percent said federal agents. A quarter of individuals surveyed stated "none of the above" as their answer to the questions asked.
The poll also discovered that 62.2 percent of those who participated in the survey "are not confident their local law enforcement and government officials could identify and stop a violent person before they started a mass shooting."
There's no doubt a lot of this is in reaction to what happened at Uvalde, Texas in the Robb Elementary School shooting that left 21 people dead. However, police, for the most part, are good people with extensive training and will gladly lay down their lives for others in the community.
A few bad apples does not spoil the whole bunch.
"Americans watched in horror as an active shooter was permitted to rampage through a school while the police stood outside and did absolutely nothing," Mark Meckler, president of Convention of States Action, stated concerning the Uvalde shooting.
"Over and over again, citizens are given the clear message that – when it comes to protecting loved ones – you're on your own. At the same time, we're told guns are the problem and we should give up our right to self-defense," he added.
This is true regardless of how awesome local law enforcement is, because as was stated earlier, it takes a bit for them to get to your location and there are procedures they need to follow.
The survey gathered the opinions of more than 1,000 likely 2022 voters from July 7-10.
"Meanwhile a shooting at an Indiana shopping mall over the weekend left at least three dead and 2 wounded but was cut short when what authorities called an armed 'Good Samaritan' killed the gunman. Other instances like these have also ended mass shootings around the country," Just the News reported.
"We do know that someone we are calling the 'Good Samaritan' was able to shoot the assailant and stop further bloodshed," Greenwood, Ind., Mayor Mark Meyers went on to say about the incident. "This person saved lives tonight. On behalf of the city of Greenwood, I am grateful for his quick action and heroism in this situation."
This isn't to spread anything negative about police. There are many excellent police officers out there who willingly go out each and every night to put their lives on the line to keep our cities and neighborhoods safe. They deserve our respect and gratitude.
In reality, this is more so about the Second Amendment and how it truly is a life saver. Without having a gun on him, the good guy would not have been able to stop the shooter and many more people would have lost their lives that day.
The day was saved by a good guy with a gun, a fact that just eats away at the left.
This story syndicated with permission from michael, Author at Trending Politics
Notice: This article may contain commentary that reflects the author's opinion.
---


Calling All Americans! Patriot Fetch is Conservative Breaking News Headlines every day, all day. Go to PatriotFetch homepage for daily Conservative news or look below for the next hot story!