The message of educational freedom being pushed by Florida Republican Gov. Ron Desantis, which includes empowering parents, banning "woke' curriculum, and making sure there is transparency in the education system, is apparently resonating deeply with parents who live in battleground states, according to a new poll conducted by a Democratic firm.
According to Just the News, Hart Research recently conducted a poll consisting of 1,748 registered voters located across seven states on behalf of the American Federation of Teachers, which is one of the largest teacher's unions in the United States. Oh, and the group really, really doesn't like Gov. DeSantis.
They must have really hated seeing the results of this poll, as they went in the total opposite direction of what they were hoping for. And that, ladies and gents, puts a smile on my face. How about you?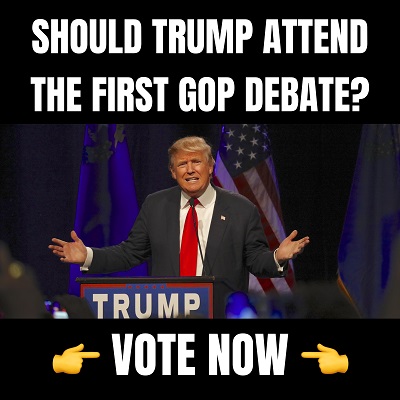 "Roughly 250 voters were surveyed from May 21-30 in each of seven states: Arizona, Florida, Georgia, Michigan, Nevada, Pennsylvania and Wisconsin. The majority, 83%, have children who regularly attend public school. Of that 83%, 60% are students in pre-K through fifth grades. The majority polled were also suburban women who consider themselves to be moderate 'on most issues related to government and politics,'" the report said.
Just the News continued, saying, "The majority said they were likely voting Republican for the governor of their respective state, preferred a Republican-controlled Congress, and slightly more had confidence in Republicans (39%) than Democrats (38%) 'to deal with education issues' In another question, however, 39% said they have more confidence in Democrats, compared to 37% in Republicans, 'to deal with education issues in a way you would agree with.'"
The majority also expressed their support for the idea of parents having a say in what kids are taught in school — 58 percent — while 53 percent stated that gender issues should be a subject kids are taught about at home, not in the classroom. The survey found that 53 percent stated schools should focus less on race and racism.
Along with the findings of the poll, Hart Research put out a memo that suggests "effective Democratic education messaging" should be employed to "blunt GOP attacks and begin to restore the party's advantage on education."
The memo goes on to say that Democrats, "make clear that Republicans are politicizing education – pushing a political agenda that diverts public schools from their core mission of educating children," despite the fact that the poll discovered that 33 percent of those who responded to the poll stated that Democrats and liberals are far more responsible for the politicization of education than the 28 percent who accused the GOP of being more responsible.
"The report's findings were recently made public as DeSantis continues to gain support among many parents, including those at a recent Mom's For Liberty event held in Tampa over the weekend. The group was founded by mothers of public-school children in Brevard County who opposed school mask mandates and has since expanded to 200 chapters in 38 states with roughly 100,000 members," Just the News reported.
"We have drawn a very clear line in the sand that says our school system is for educating kids, not indoctrinating kids," DeSantis went on to say, resulting in a standing ovation. "Parents have a fundamental role in the education of their kids. … the state of Florida has to not just talk the talk with parents' rights but walk the walk with parents' rights."
This is going to be a much bigger issue in the midterms than Democrats realize. The average American parent does not want their kid to be taught a lot of nonsense about gender identity, homosexuality, and wokeness.
What they want is for the school to be open, transparent, and allow them to play a part in how their child is educated. This is exactly the opposite of what the left wants, as it means that they cannot indoctrinate children with progressive ideology and create brainwashed robots loyal to the government.
Let's hope for more parental rights in education across the country, which translates into votes that will see the House and Senate stripped from Democrats in November.
This story syndicated with permission from michael, Author at Trending Politics
Notice: This article may contain commentary that reflects the author's opinion.
---


Calling All Americans! Patriot Fetch is Conservative Breaking News Headlines every day, all day. Go to PatriotFetch homepage for daily Conservative news or look below for the next hot story!