I've said it before, but it still applies, these are strange days folks. Men saying they are women, women saying they are men, cats and dogs living together, it's almost too much to wrap your head around.
Who do we trust besides our own eyes and brains to help us decide what is right and wrong? Can dudes get pregnant? Can my dog identify as a cat? It's just all very confusing.
You can't even count on learned people and higher educators to give you answers. In fact, sometimes these so called "higher educators" actually sound high.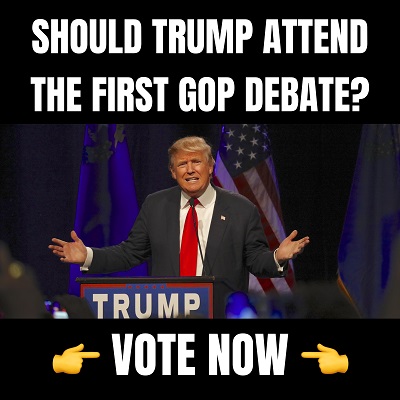 Recently Missouri Senator Josh Hawley got into an interesting exchange with a Cal-Berkley professor during a Senate hearing on abortion. Let's take a look at the mind-numbing details per Fox News:
Senate Judiciary Committee member Josh Hawley reacted Tuesday to a now-viral exchange between him and a liberal University of California-Berkeley professor whom he questioned for her repeated use of the identifier "people with a capacity for pregnancy" – during a hearing discussing responses to the Supreme Court's returning of abortion regulation to state governments.
Just stopping and examining that portion of the exchange, anyone reasonable should be able to answer what a person with a capacity for pregnancy is. It's a woman, you dunces! I've been around the block more than a few times, and I never got pregnant! Crazy, right? Because I am a man!
If you decide to get dressed up like a man, grow a trash 'stache, wear work boots, whatever, that doesn't mean you are a man! Especially if you lack the necessary plumbing involved.
.@MSNBC attempted to own @HawleyMO on TikTok and the comment section obliterated their bias pic.twitter.com/8kc5nudpks

— Chrissy Clark (@chrissyclark_) July 13, 2022
You can put a saddle on a cow and call it a horse. Doesn't mean it's a horse. Maybe that's an oversimplification, but these people seriously need things simplified for them!
During the hearing, Hawley asked Prof. Khiara Bridges if she meant to refer to "women" when she repeatedly used the turn of phrase. 
"There are also trans-men who have the capacity for pregnancy," Bridges countered, adding "cis-women" and "non-binary people" do get pregnant from sexual intercourse.
She later responded to Hawley by declaring his "line of questioning… transphobic and opens up trans-people to violence" – to which the senator responded with incredulity that such discourse could lead to violence.
That's the go-to folks. The stance that a woman can become a man, still get pregnant because she/he is a biological woman but be a "pregnant" man is patently absurd. The left knows this deep down, but when pressed on it, the go-to is to accuse dissenters of being "transphobic".
I've mentioned before that the expression 'transphobic" is incorrect. I will mention it again. I literally know no one that is AFRAID of trans people. Most people don't even care. That simple fact makes calling someone transphobic factually inaccurate. However, facts aren't something the left is very familiar with, so maybe give them a pass?
I'd also be remiss if I didn't question the false narrative of LANGUAGE being connected to violence. In what altered reality does this "professor", or anyone else on the left live in that think words are going to lead to violence against trans people? The overwhelming amount of violence against trans people (and it is still a tiny number) is the result of sexual encounters gone wrong, not just people wanting to beat up a trans person for fun. Sticks and stones folks!
Hawley later told Fox News he was shocked to see Democrats and liberal commentators celebrating Bridges on social media, calling the prospect "crazy."
"Here is the modern Democrat Party today. It [deems] that you have to say that 'men can get pregnant'. And if you don't say it, then you are a bigot and you are responsible for violence," he said.
"It's not exactly right – it is exactly crazy — which is why voters are running screaming away from the Democrat Party. This is craziness."
That's the one saving grace right now folks, it would appear that this craziness is temporary. As Hawley correctly pointed out, people are fleeing the Democrat party like they are being chased by a swarm of non-binary, trans, liberal bees.
We simply have to stay patient, balanced and offer common sense viewpoints. Eventually this nation will course correct, and it will be glorious when it does.
This story syndicated with permission from robm, Author at Trending Politics
Notice: This article may contain commentary that reflects the author's opinion.
---


Calling All Americans! Patriot Fetch is Conservative Breaking News Headlines every day, all day. Go to PatriotFetch homepage for daily Conservative news or look below for the next hot story!