Fatima Goss Graves, who is currently serving as the president of the National Women's Law Center, was completely unable to define the word "woman" during a Senate Judiciary Committee hearing that was held on Wednesday of this week.
I mean, how in the world can you not define what a woman is when you not only are one, but you are the head of an organization called the National WOMEN'S Law Center? She clearly knows what a woman is but fears the woke mob crucifying her for daring to share it.
According to a report from The Daily Wire, "The hearing was aimed at discussing abortion and the legal consequence of the Supreme Court's decision in Dobbs v. Jackson Women's Health Organization, which overturned the landmark case Roe v. Wade, effectively kicking back abortion restrictions to the state."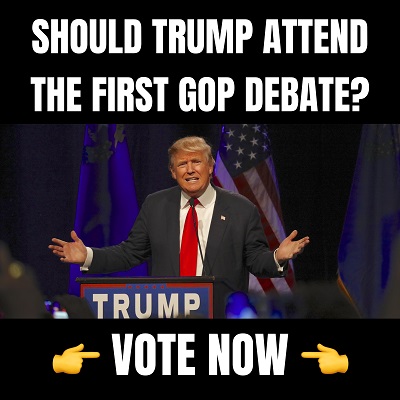 "I am a woman, that is how I identify," Graves deflected, when she was asked by Rep. Andrew Clyde (R-GA) to provide a coherent, logical definition for the word "woman."
The leader of the NWLC then asserted that individuals other than women can get pregnant, which defies basic human biology that has been established for decades on end since nearly the beginning of time, going on to refer to the representative's question as silly due to the fact it undermines the reality she thinks we live in.
"But I wonder, however, if in part the reason that you're asking the question is that you're trying to suggest that people who don't identify as women can't get pregnant," Graves went on to say, according to a report from The Daily Caller. "I think it's actually really important to be very clear here, that there are people who identify as non-binary, I think about 5% of young people, who can be pregnant."
Clyde fired back by saying he wished he could just get a simple, straightforward answer, on that reflects what the vast majority of human beings learned in "high school biology."
Graves then tried to say that she was answering the question that was asked from a legal perspective.
Clyde isn't the only person this week to run into this insanity.
Here's more from The Daily Wire:
On Tuesday, Sen. Josh Hawley (R-MO) ran into a similar battle. The Republican was accused of being "transphobic" and opening up transgender people to "violence" by a University of California at Berkeley Law professor Khiara Bridges because he asked her if only women can get pregnant.

"Many women, cis women, have the capacity for pregnancy; many cis women do not have the capacity for pregnancy," Bridges said. "There are also trans men who are capable of pregnancy as well as non-binary people who are capable of pregnancy."

"I want to recognize that your line of questioning is transphobic … and it opens up trans people to violence by not recognizing them," the professor charged, later adding that Hawley was "denying that trans people exist and pretending not to know that they exist."

Notably, Supreme Court Justice Ketanji Brown Jackson during her confirmation hearings, too, was unable to define the term "woman."
BLACKBURN: "Can you define 'woman'?"

JACKSON: "I'm not a biologist. I'm a judge." pic.twitter.com/keCO0PE45I

— The Tennessee Holler (@TheTNHoller) March 23, 2022
Can someone please explain to me how we got to this point? I firmly believe, years down the road, future generations will learn about this period in history class and laugh hysterically at the absurdity of actually saying that a woman who is pretending to be a man translates to mean that men can get pregnant.
We will be the laughingstock of the 21st century, mark my words.
This story syndicated with permission from michael, Author at Trending Politics
Notice: This article may contain commentary that reflects the author's opinion.
---


Calling All Americans! Patriot Fetch is Conservative Breaking News Headlines every day, all day. Go to PatriotFetch homepage for daily Conservative news or look below for the next hot story!