It seems that the Biden administration does not have any earthly idea how, exactly, inflation works. The proof is that while the White House is preparing to receive a rather ugly inflation report, Press Secretary Karine Jean-Pierre says it's all going to be better soon.
These folks are either completely out of touch with reality, dumber than a box of Cocoa Pebbles, or are lying through their teeth while allowing the destruction of our great nation. Could be bits and pieces of all three. Regardless, it's not good for the people of America.
A piece from the Daily Wire says, "The U.S. Bureau of Labor Statistics is slated to release June data for the Consumer Price Index (CPI) — a major tracker for inflation — on Wednesday morning. As of May, the metric was surging at 8.6% year-over-year, setting a fresh four-decade high."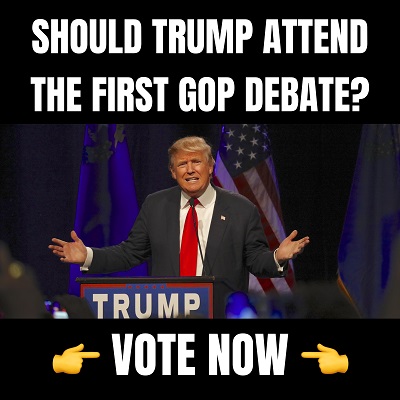 "We expect the headline number, which includes gas and food, to be highly elevated, mainly because gas prices were so elevated in June," White House Press Secretary Karine Jean-Pierre stated. "Gas and food prices continue to be heavily impacted by the war in [redacted]. And there are a few important points to keep in mind when we get this backwards-looking data."
The press secretary then indicated that June price data would be a bit outdated because of the potential easing of inflationary pressures. For example, bloated gas prices have been slowly abating over the last several weeks after first exploding up over $5.00 per gallon in the early part of June.
According to AAA on Tuesday, the national average for a gallon of fuel is now $4.66.
Let's bust out the party hats and confetti, folks! Gas is now only a measly $4.66! Good times are here again!
"The President's number one economic priority is tackling inflation. And looking ahead, there are a number of reasons why we expect those high prices to ease over the coming months," Jean-Pierre added. "Our administration will continue driving structural change to produce lower prices, higher wages, and to make our economy dynamic and competitive."
One of the major issues that Americans will be taking into consideration when they cast their ballots in the 2022 midterms later this year is without a doubt going to be inflation. A poll conducted by The New York Times and released on Monday revealed that only one percent of American voters feel the economy is doing excellently.
"The Biden administration's wariness with respect to inflation is shared by Americans. The Federal Reserve Bank of New York's most recent Survey of Consumer Expectations revealed that Americans foresee one-year-ahead inflation hitting 6.8% — an increase from 6.6% in May and the highest level since the survey began in 2013. Yet medium-term expectations somewhat diminished, with inflation expectations for the next three years falling from 3.9% to 3.6%," the Daily Wire reported.
However, remarks made earlier by the White Houses have claimed that the economy here at home is robust. We must have a different definition of that term, because our current conditions are hardly what I would consider being robust.
"What I'm trying to say to you is that the economy is in a better place than it has been historically," Jean-Pierre stated in the first part of June. "And so, we feel, here at this administration and other experts as well… we feel that we are in a good position to take on inflation. We are in a good position to really start really working on lowering prices."
"When we look at where we are economically — and we are stronger economically than we have been in history," the press secretary said last week. "When you look at the unemployment numbers at 3.6%, when you look at the jobs numbers, more than 8.7 million of new jobs created, that is important."
As it currently seems, growth in jobs might be the only real bright spot in a rather dark and gloomy economic atmosphere. However, participation rates for the labor force, which is the percentage of individuals who are either actively looking for work or already have a job, is continuing to fall behind pre-recession levels.
"Heritage Foundation research fellow and former U.S. Joint Economic Committee senior economist Rachel Greszler recently told The Daily Wire that the phenomenon has 'caused massive struggles for employers and is directly contributing to inflation, as employers have to pay workers more to do the exact same work they were doing before,'" the report concluded.
This story syndicated with permission from michael, Author at Trending Politics
Notice: This article may contain commentary that reflects the author's opinion.
---


Calling All Americans! Patriot Fetch is Conservative Breaking News Headlines every day, all day. Go to PatriotFetch homepage for daily Conservative news or look below for the next hot story!