A recent op-ed piece published by the Atlantic has made the most ridiculous statement you've probably heard today about the rosary used in Catholic prayers, going on to refer to it as an extremist symbol that is taken with a militaristic meaning for those evil, vile folks known as "Christian nationalists."
If you aren't a believer in the supernatural realm, if you don't think there are demonic forces out in our world right now fighting against Christians and the ideals of freedom that come from the Holy Bible, you might not be paying close enough attention to what's going down in our culture.
According to a report published by The Daily Wire, Daniel Panneton, a contributor for the Atlantic, went on to compare the prayer beads to, and I kid you not, an AR-15 rifle, in the piece he published Sunday called, "How Extremist Gun Culture Is Trying to Co-Opt the Rosary."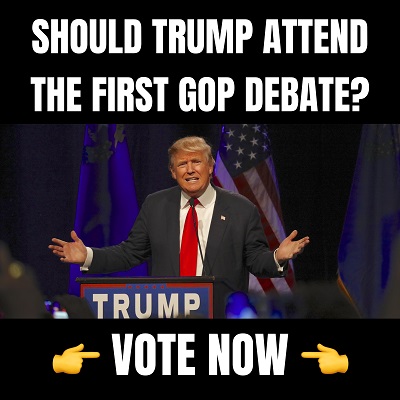 "Just as the AR-15 rifle has become a sacred object for Christian nationalists in general, the rosary has acquired a militaristic meaning for radical-traditional (or 'rad trad') Catholics," Panneton went on to write in his piece. "On this extremist fringe, rosary beads have been woven into a conspiratorial politics and absolutist gun culture."
Comparing the rosary to a weapon, Panneton then took the item, which is sacred to Catholics, and began to slam them for creating campaigns against the acceptance of LGBTQ folks and movements within the Catholic Church. He then attacked the practice of praying through the Rosary saying, "in these hands — is anything holy."
Well, if Panneton hates the Catholic Church because they reject homosexuality, he's really going to hate God when he meets Him. The Bible is fairly clear that homosexuality and other forms of perversion of a sexual nature (bestiality, prostitution, etc.,) are sinful in the eyes of God. In the same way, a man cheating on his wife is sinful.
Panneton really had an ax to grind because he didn't stop at attacking the rosary, but then launched an all-out assault on manhood in the church.
"This conflation of the masculine and the military is rooted in wider anxieties about Catholic manhood," Panneton stated in his piece, "the idea that it is in crisis has some currency among senior Church figures and lay organizations."
"The criticism continued with a look at the Supreme Court's overturning of Roe v. Wade, which returned laws concerning abortion to individual states. Instead of considering the multiple factors involved or the value of life in the womb, Panneton claimed, "Christian nationalism is cemented in common causes such as hostility toward abortion-rights advocates," the report said.
Here's a bit more from The Daily Wire report:
Panneton's byline identifies him as a writer based in Toronto, Canada. His linked Twitter account describes him as a museum worker and an "online hate researcher."

The Atlantic contributor is also listed as the manager of the Online Hate Research & Education Project at the Sarah and Chaim Neuberger Holocaust Education Centre. His biography on the organization's website states that Panneton holds master's degrees in History from Queen's University and Museum Studies from the University of Toronto and currently sits on the Board of Directors of the Toronto Ward Museum.

Panneton's attack on the rosary has received harsh criticism from many. Conservative writer John Hasson noted, "So much ignorance displayed in so few words. The Atlantic is just a meme now."
So much ignorance displayed in so few words

The Atlantic is just a meme now pic.twitter.com/HbZhq3Rmn6

— John Hasson (@SonofHas) August 14, 2022
Let's pray the Rosary this week for the writers and staff at the Atlantic and Daniel Panneton, especially as we celebrate the Solemnity of the Assumption of the Blessed Virgin Mary tomorrow. pic.twitter.com/0YI3y2yhlq

— Jeremiah Poff (@JJ_Poff) August 14, 2022
We just had an honor killing spree murderer in New Mexico last week but the Atlantic is terrified about Catholics praying the rosary

Tells you everything you need to know

— Rosary Extremist Poso 🇺🇸 (@JackPosobiec) August 15, 2022
The Atlantic calls the rosary an extremist symbol–notice they use bullet holes for the rosary.

Catholicism is targeted bc Evil knows what has been established by God.

The rosary will still exist a thousand years from now. Unlike the Atlantic.https://t.co/ajBTdwEYGW#catholic pic.twitter.com/JqH9VrDHBe

— Fr. Alex🇻🇦 (@AlexOlszewski) August 14, 2022
The movement that currently pushes for so-called "gay and trans" rights is not at all interested in equality. What they are really after is normalization. They want their sinful behavior to be looked at as acceptable. People who know what they are doing is right do not require having this affirmation.
In and of itself, that says something, right?
At the end of the day, the rosary is something Catholics use as part of their religious practices to honor the God they worship. This doesn't make it evil, vile, or anything of the sort. This is just typical left-wing hatred for all things Christian.
This story syndicated with permission from michael, Author at Trending Politics
Notice: This article may contain commentary that reflects the author's opinion.
---


Calling All Americans! Patriot Fetch is Conservative Breaking News Headlines every day, all day. Go to PatriotFetch homepage for daily Conservative news or look below for the next hot story!