One of the biggest threats to the safety of Americans coming out of the border crisis is an influx of new rainbow-colored fentanyl pills that look like candy or chalk that kids use to color pictures on sidewalks, as these deadly drugs are now hitting cities nationwide.
I don't think I need to spell it out for you, but these are obviously dangerous because they look like candy, and kids who might come across these could end up ingesting them and overdosing on the deadly drug, which is already a plague sweeping the nation.
What makes this even worse is that President Joe Biden has done absolutely nothing to stop the influx of illegal migrants, many of whom no doubt work for drug cartels in Mexico, and bringing these illicit substances into our country.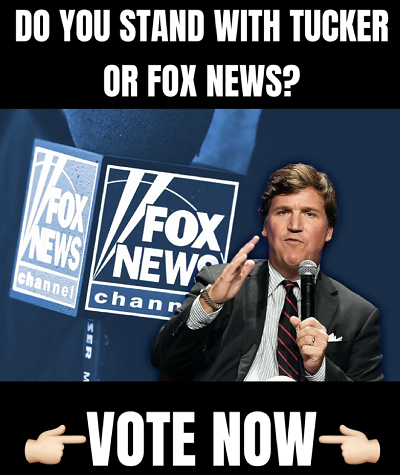 According to The Daily Wire, a whopping 15,000 of these brightly colored fentanyl pills were seized on Wednesday after authorities managed to find the drugs strapped to an individual's leg at the Nogales Port of Entry in the border state of Arizona.
Check out more information from the report:
Port Director Michael W. Humphries said the discovery marks the second consecutive day that such pills were found. Authorities believe the multi-colored pills may be the start of a trend with Transnational Criminal Organizations targeting children.

Humphries said that border patrol agents at the same port of entry found more than 250,000 fentanyl candy-colored pills the day before inside a vehicle, along with 11 pounds of heroin, and 10 pounds of methamphetamine. Nogales border patrol agents seized more than 1.1 million fentanyl pills from July 31 through August 7.

"Officers made sure these dangerous narcotics won't make it to U.S. cities," Humphries said.

However, Drug Enforcement Administration (DEA) officials said they had seized similar-looking pills in the D.C. region over the last 18 months.

"My biggest concern, and I think the biggest concern of DEA nationwide, is that the pills seem to be marketed specifically to a younger age group," Jennifer Lofland, field intelligence manager for the Washington division, told Fox 5 D.C.
Lofland then went on to urge parents to inform their kids to never, ever take a pill unless it's one prescribed by their own doctor, especially due to the fact there's no way of knowing just how strong the drug laced with fentanyl might be
"Some of the multi-colored pills that we've been testing in our labs recently, particularly a recent batch that appeared to be children's chewable vitamins, were tested by our lab as containing both fentanyl and methamphetamine," Lofland stated.
"And so that is just an added layer of danger," she said, going on to say the agency has discovered a growing number of animal tranquilizers have been added to the pills.
A report from Newsweek revealed that the Multnomah County Sheriff's Office in the state of Oregon uncovered several grams of rainbow fentanyl which looked like children's sidewalk chalk at a person's residence and has issued a warning stating that this form is more potent than the pills.
"Deputies are particularly concerned about rainbow fentanyl getting into the hands of young adults or children, who mistake the drug for something else, such as candy or a toy, or those who may be willing to try the drug due to its playful coloring," the sheriff's office stated.
Kelly Sloop, who works as a pharmacist and executive director of the Need 4 Narcan group spoke to Newsweek and stated this new style of pills is being used because both drug dealers and cartels are wanting to find a new way to market their sick and twisted product to young people.
"And if you actually look at it, it does have the consistency of sidewalk chalk but it kind of looks like a taffy, saltwater taffy, and it is very appealing because it does look like candy," Sloop remarked.
"If we don't continue to stay up to date and continue to raise drug awareness, children and young adults will find this appealing and can get their hands on this and overdose, because they will not know how potent this fentanyl really is, because it does not take much at all to overdose on fentanyl," Sloop continued.

One way to reduce the amount of fentanyl getting into the country would be to enforce the current immigration laws on the book and by building the wall along the southern border. Reducing the influx of illegal migrants into the United States would make a huge difference in the fight against this awful plague infecting our people.
This story syndicated with permission from michael, Author at Trending Politics
Notice: This article may contain commentary that reflects the author's opinion.
---


Calling All Americans! Patriot Fetch is Conservative Breaking News Headlines every day, all day. Go to PatriotFetch homepage for daily Conservative news or look below for the next hot story!