The FBI on Monday executed a search warrant at former President Donald Trump's Mar-a-Lago estate as part of an investigation into suspected mishandling of White House records, including possibly classified documents, according to people close to the matter. New reports are now accusing the FBI of ransacking Melania Trump's wardrobe.
WATCH the video:
The Florida raid, which reportedly lasted "hours," led to the seizure of paper documents, according to politico. The lawyer of Trump, Christina Bobb, was also present during the search, according to press reports. The move was a landmark step by the Justice Department and the FBI to probe the residence of a former president, who is facing a growing complicated thicket of legal threats.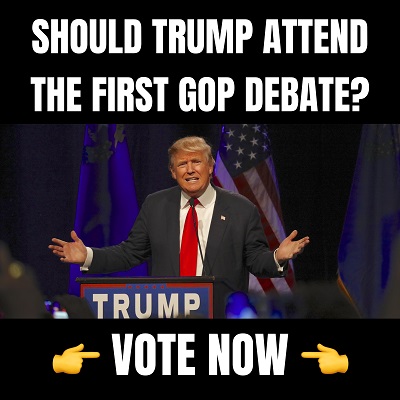 It is the first time that a former president -was subjected to such public enforcement action, which immediately sparked recriminations among members of his party and prompted calls for federal law enforcement agencies to be eliminated, per reports on Fox News. "We just haven't investigated presidents after they've served their term," former Minneapolis FBI field office head Michael Tabman said. "But it is a huge move by the FBI in that the political sensitivities are clear. It's obvious that they're dealing on a very, sort of tenuous political climate when you go out and you investigate a president, especially one who says he may run for office again."
Sources told Fox News Digital that the search was linked to documents Trump had taken with him from his time as president. Donald Trump was at Trump Tower in New York. He was not present at Mar-a-Lago, according to a person familiar with the situation. He was informed of the raid by his son Eric Trump.
While Tabman has retired and is no longer involved in the FBI investigation, he pointed out that getting a search warrant is not a "simple task." To obtain a search warrant, a federal judge or magistrate would have to approve the request. On the basis of evidence of a potential crime, they would issue the warrant. "And there's no doubt in my mind that this went all the way to the attorney general before they took it to a judge," Michael Tabman stated. Upon being asked whether a search warrant could be politicized, he responded, "Any system can be corrupted," but in a case like this, an affidavit for a search warrant will likely be made public in the end. "You can seal a search warrant for a time. I've done that myself, sealed a search warrant for various reasons having to do with the security of the case," he added. "But it will become public, as will the return, which is what they found. So, the affidavit will be laid bare."
Investigators have been investigating a possible mishandling of presidential records by the Trump administration, including removing some boxes from Trump's Mar-a-Lago resort. The enforcement actions at the residence of Trump occurred while lawyers and other observers anticipate action by the Justice Department in politically sensitive investigations this month. This comes as prosecutors are nearing a traditionally quiet period for such investigations in the run-up to the election.
This isn't the first time the FBI was criticized. The FBI was accused of working with big tech to suppress the Hunter Biden story. The censorship and suppression of Hunter Biden's laptop history and the safety of voting by mail during the outbreak by social media companies were at the center of a lawsuit brought by two Republican states against President Biden, White House Press Secretary Jen Psaki, Dr. Anthony Fauci and other senior administration officials.
The two GOP-led states claim that social media companies were pressured by the defendants. The complaint argues that the freedom of speech, which is a constitutional right, was violated by the federal government in what was considered as an "assault by officials from the federal government against citizens' rights." The defendants reportedly "coerced, threatened, and pressured social media platforms to censor disfavored speakers and viewpoints by using threats of adverse government action," the filing says.
This story syndicated with licensed permission from Frank who writes about Conservative Politics News. Follow Frank on Facebook and Twitter
Notice: This article may contain commentary that reflects the author's opinion.
---


Calling All Americans! Patriot Fetch is Conservative Breaking News Headlines every day, all day. Go to PatriotFetch homepage for daily Conservative news or look below for the next hot story!