A jury in Michigan has found two men guilty of conspiring to kidnap Gov. Gretchen Whitmer, in news that will no doubt be a huge, huge relief to her and her family.
I mean, you don't have to like a person or their politics to not want to see them harmed. That's just being a decent human being. Yes, it's true that many Democrats are lacking this fundamental quality, but hey, that's what gives us the edge over them, right?
Both Barry Croft and Adam Fox were convicted of conspiring to obtain a weapon of mass destruction. Croft was also found guilty on an additional explosive charge. These guys are no doubt regretting their life decisions as the two of them could face life in prison just for the conspiracy charge, let alone any additional charges for the stunt they were planning.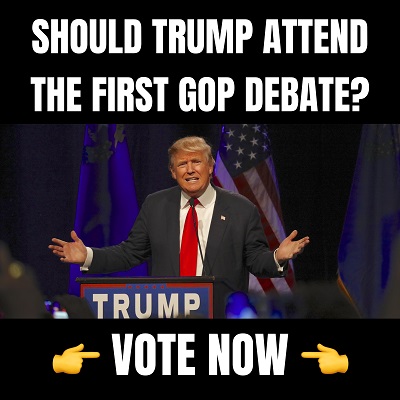 According to The Daily Wire, "The decision is a victory for prosecutors and the FBI, who were left embarrassed in April after a jury deadlocked on charges against Croft and Fox and acquitted two other men of conspiracy charges. Prosecutors pursued the case against Croft and Fox, the alleged masterminds behind an extremist plot to kidnap Michigan Governor Gretchen Whitmer and try her for treason over her COVID-19 lockdown policies."
Look, I'm sure if you ask the average American citizen in the state of Michigan, they too were unhappy about the ridiculously overbearing policies that Whitmer instituted while in office, but kidnapping someone and giving them a mock trial for treason is pretty unhinged.
There are better ways to make a point. And they won't land you in prison.
"You can't just strap on an AR-15 and body armor and go snatch the governor," Assistant U.S. Attorney Nils Kessler, who was the head of the prosecution, said in a statement made to the jurors, according to an AP report.
"But that wasn't the defendants' ultimate goal," Kessler continued. "They wanted to set off a second American civil war, a second American Revolution, something that they call the boogaloo. And they wanted to do it for a long time before they settled on Gov. Whitmer."
The jury was treated to recordings of the two men making really violent and vulgar comments about the governor gathered over a seven-month investigation that ended up producing thousands and thousands of hours of recordings. The investigation, which was headed up by the FBI — an agency that doesn't have a great track record at the moment — also raised a number of questions concerning the methods that were used by the bureau for informants.
"Croft and Fox were part of separate militia groups, but prosecutors said the two men worked together to make a coordinated plan to kidnap the governor of Michigan. One of the plans involved kidnapping the governor and abandoning her on a boat in the middle of Lake Michigan. In another, prosecutors said the conspirators formulated a plan to blow up a bridge to cut off a police response while a strike team captured the governor from her cottage near Elk Rapids, Michigan," the report stated.
The Daily Wire also reported, "The defendants' attorneys, rather than deny their clients made the statements, argued that the comments were part of a pattern of both men to engage in tough talk, but Croft and Fox never intended to carry out the assault. The defendants' attorneys also blamed their clients heavy use of marijuana, in part facilitated by FBI informants, on their extreme statements."
"Adam Fox was never predisposed to the crime of kidnapping Gov. Whitmer. He talked a big game, but talk is just talk," Fox's attorney, Christopher Gibbons, went on to tell the jury while giving closing remarks on Monday.
Joshua Blanchard, Croft's lawyer, then accused the FBI of engaging in entrapment.
"You don't have to agree with Barry's politics — I certainly don't. But we should all agree that the principles of truth and justice are the foundation that our country was built upon," Blanchard remarked. "The FBI has told us that the truth doesn't matter to them … you have the power to put a stop to that today … you can tell the government that half-truths are not enough."
At the end of the day, these two dudes were way out of line for what they were trying to do. The methods of the FBI were likely off base as well. Lots of things going on with this case, which I'm sure we haven't heard the last about, despite the jury's verdict.
This story syndicated with permission from michael, Author at Trending Politics
Notice: This article may contain commentary that reflects the author's opinion.
---


Calling All Americans! Patriot Fetch is Conservative Breaking News Headlines every day, all day. Go to PatriotFetch homepage for daily Conservative news or look below for the next hot story!