The Secret Service official who was pulled into the investigation into former President Donald Trump's alleged involvement in the Jan. 6 riot at the Capitol by the House select committee has decided he's had enough of government service. You can already hear the wheels in some people's heads turning right now as they begin to contemplate what the reason behind stepping away from this position might be. That's understandable given the witch hunt against Trump and those associated with him.
According to a report from the Daily Wire, Agent Anthony Ornato retired from the Secret Service on Monday "in good standing after 25 years of devoted service," according to confirmation from Special Agent Kevin Helgert. That's a very long time to be of service to Uncle Sam. Just about anyone would have had enough by now. Perhaps all of the junk that's going on with the current investigation into the Capitol breach is the straw that broke the camel's back and helped Ornato decide now is the right time to metaphorically pull the trigger on leaving the agency.
"I did retire today to pursue a career in the private sector," Ornato went on to report to multiple news outlets. "I retired from the U.S. Secret Service after more than 25 years of faithful service to my country, including serving the past five presidents. I long-planned to retire and have been planning this transition for more than a year."
It seems, from Ornato's comment here, that he's trying to cut off any attempt by leftist media to create a narrative that paints up his departure from the Secret Service as having anything to do with his connection to the Jan. 6 investigation. If his comment is true, and there's really no reason to doubt it is at this point, then the move was put into motion long before any of these developments occurred.
Ornato would not tell CNN who he would now be working for in the private sector. However, he did reveal that he would not be working for the former president, nor any of his agencies.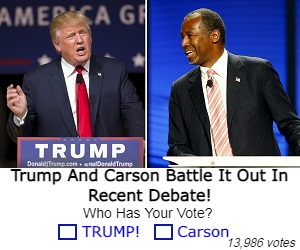 "I plan to continue cooperating with the DHS OIG's investigation," Ornato went on to say to the outlet. "My counsel have been in touch with the OIG, and they discussed but have not yet settled on a mutually convenient date for us to speak."
Here's a bit more information from the Daily Wire:
Cassidy Hutchinson, who served as a White House aide during the Trump administration, testified before the January 6 committee earlier this summer that Ornato had told her that an angry Trump "lunged" toward the head of his detail when agents refused to drive him to the Capitol on January 6, 2021.

She also claimed that Trump tried to grab the steering wheel of the limousine and that the lead of the security detail, Bobby Engel, told him, "Sir, you need to take your hand off the steering wheel." At that point, Hutchinson claimed she was told that Trump allegedly lunged at the agent and assaulted him.

CNN reported in late June that a Secret Service official said Ornato disputes Hutchinson's story — and that both Ornato and Engel are willing to deny the story. ABC also reported that the Secret Service is prepared to deny the story. The federal agency insists that it will share its "first hand account with the Committee, on the record."
"It's not appropriate for us to make these comments in the media before we have a chance to address members of Congress," Anthony Guglielmi, the Secret Service chief of communications, stated in a comment delivered to The Daily Wire in late June.
Can anyone really blame Ornato for wanting to leave the world of government service behind? There's so much bureaucracy and shenanigans going on all the time. Not to mention all of the ineptitude, the "hurry up and wait" philosophy common in any kind of public sector work. Leaving all of that stress behind might just end up adding a few years to Ornato's life.
This story syndicated with permission from michael, Author at Trending Politics
Notice: This article may contain commentary that reflects the author's opinion.

My Pillow Coupon Code = ILMF
Tap Here and Use It!
---


Calling All Americans! Patriot Fetch is Conservative Breaking News Headlines every day, all day. Go to PatriotFetch homepage for daily Conservative news or look below for the next hot story!