The raid on President Trump's home, Mar-a-lago has been an unmitigated disaster for democrats.
Trump's fanbase is more energized than ever, the FBI is having whistleblowers step forward, and politicians on both sides of the aisle are admitting that maybe this was a bridge too far.
Now that this genie is out of the bottle, and obviously can't be put back in, one would think the mainstream media, otherwise known as the propaganda arm of the left, would at least attempt to do some damage control on behalf of their puppet masters.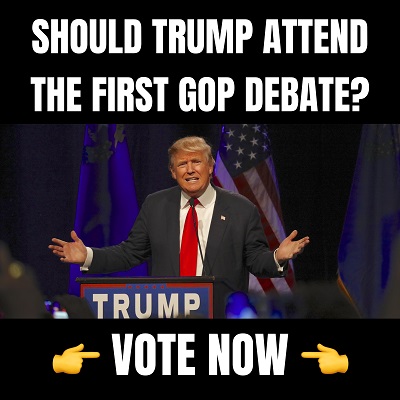 Nah, let's just double down and lie some more!
CBS news, not coincidentally flailing in third place amongst network newscasts, thought they were getting quite the scoop when they reported that President Trump was still in possession of his passports, despite Trump saying they were stolen by the raiding hordes.
Turns out not-so-much. Check out the New York Post for the details:
The Justice Department admitted late Monday that former President Donald Trump's passports were taken by FBI agents who searched his Florida home last week — hours after "CBS Evening News" anchor Norah O'Donnell tweeted that she had been told otherwise. 
Late Monday, Trump spokesman Taylor Budowich tweeted a screenshot of an email from a member of the Justice Department's National Security Division that acknowledged the bureau removed the 45th president's travel documents from Mar-a-Lago.
CBS News reporter @NorahODonnell falsely reported the FBI hadn't seized Trump's passport in their raid on his home. Her Tweet is still up with no correction: https://t.co/o0wovfMmk4

— Clay Travis (@ClayTravis) August 16, 2022
No, say it isn't so Norah! Everyone makes mistakes, right? Apparently, O'Donnell got baited by some bad intel and swallowed the hook like a hungry bass. It happens, just apologize, issue a correction and move on! No problem!
O'Donnell was attempting to imply that President Trump is a flight risk, and by claiming he didn't have his passports would try to sneak out of the country.
That is absurd enough just on its face but considering Donald Trump would rather burn than admit any fault or culpability, to even imply he would flee the country is idiotic. And why would he? He still hasn't been charged with a single crime despite almost 6 years' worth of efforts by the democrats.
On Monday evening, O'Donnell tweeted: "NEW: According to a DOJ official, the FBI is NOT in possession of former President Trump's passports. Trump had accused the FBI of stealing his three passports during the search of his Mar-a-Lago home."
In a follow-up tweet, O'Donnell hedged: "We are also learning tonight that if any items not contained in the warrant were retrieved during the FBI search at Mar-a-Lago, they will be returned."
You can clearly see O'Donnell, at the point she sent the follow up tweet obviously knew her claims were bogus, hence her need to hedge her earlier assertion.
It would have been easy enough to just tweet a correction and move on, but absolutely nothing from CBS news or Norah O'Donnell.
FBI caught in lie about Trump's passport; Norah O'Donnell should be fired immediately As CBS news executive editor for moronically spreading FBI false narrative https://t.co/dBYLDPIShm

— Jillian (@Jillian22Betsy) August 16, 2022
So much of what President Trump has asserted while in office, from fake Russian collusion hoaxes to fake news reports from a rigged media have been proven to be true.
The mainstream media needs to be held accountable at minimum, and at maximum burned down and rebuilt. Until then every story must be viewed through the lens of "fake news".
This story syndicated with permission from robm, Author at Trending Politics
Notice: This article may contain commentary that reflects the author's opinion.
---


Calling All Americans! Patriot Fetch is Conservative Breaking News Headlines every day, all day. Go to PatriotFetch homepage for daily Conservative news or look below for the next hot story!