Jonathan Turley, a professor from George Washington Law School and a self-described liberal, is attempting to raise alarm bells about the new action the Justice Department is taking against a person who had their prison sentence commuted by former President Donald Trump.
The radical left is so vindictive against Trump that they are now beginning to attack anyone who he might have even helped during his presidency. Folks, if measures aren't taken soon to reel in the out-of-control government assets at work in this mess, things are going to take a big turn for the worse.
Here's more information from TheBlaze: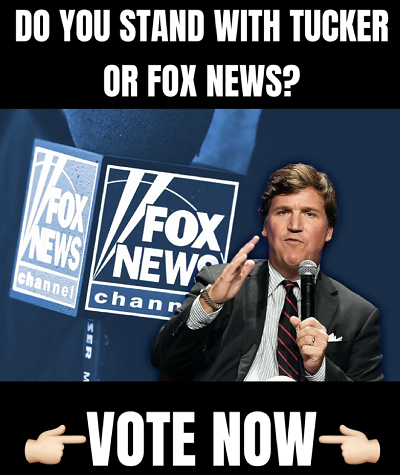 Philip Esformes was sentenced to 20 years in prison in 2019 after he was convicted for running an alleged health care fraud scheme as a nursing home operator. Government prosecutors alleged Esformes ran a "two-decade scheme that involved an estimated $1.3 billion worth of fraudulent claims," according to the New York Times.

But Trump commuted Esformes' sentence in late December 2020, less than one month before he left office. On Saturday, Turley raised alarm over "deeply concerning" action the DOJ is taking against Esformes.

"I was highly critical of some of the Trump pardons," Turley wrote on Twitter. "But this move by the Justice Department to circumvent a prior commutation is deeply concerning."

"This is a previously tried individual who received executive clemency," the constitutional lawyer added. "The clemency obviously only addressed the conviction but the clear intent was to grant relief from the prosecution as a whole."
…The clemency obviously only addressed the conviction but the clear intent was to grant relief from the prosecution as a whole.

— Jonathan Turley (@JonathanTurley) August 13, 2022
Now federal prosecutors are attempting to retry Esformes on six criminal charges where the jury in the trial ended up deadlocked. The prosecutors involved in the case are not, however, attempting to retry him on the charges that resulted in his conviction.
Michael Sullivan, former U.S. Attorney, went on to describe the actions taken by the DOJ as "flirting with a dangerous clemency precedent."
Criminal defense lawyer Joe Tacopina, who has availed Esformes' legal with his assistance, has made allegations claiming that prosecutors are taking these actions as a form of political retribution.
"The situation is entirely unique because the actions of the prosecutors here are incredibly outrageous," Tacopina stated during an interview with CNBC.
"There's no question in my mind that the [Justice Department's] flagrant disregard of President Trump's clemency order is motivated by acrimony towards him," the attorney added. "And if there's any question about that, what the prosecution is doing here against Mr. Esformes is unprecedented … He's clearly a political casualty of partisan games," Tacopina added.
CNBC explained the case:
There is no federal statute that explicitly says prosecutors cannot retry a defendant on so-called hung counts when they have had their sentence commuted by the president for counts on which they were convicted. Nor is there federal case law that provides guidance on that question, because Esformes' situation is apparently the first time the issue has arisen.

Presidential pardons, on the other hand, bar prosecutors from lodging federal charges against defendants for the same conduct that was the subject of their pardon.
The attorneys representing Esformes state they believe that the reason federal prosecutors are coming after their client and attempting to retry him on those six charges mentioned above is due to the fact they hate former President Trump.
However, ahead of the hearing, the prosecutors responded by saying the actions they are taking are totally inside the bounds of the law because Trump did not issue Esformes a pardon.
"The President's commutation order does not impact any of the counts on which the jury failed to reach a verdict," prosecutors said in their argument in a briefing. "By its plain terms, the President's commutation order is expressly limited to the counts of conviction."
"If President Trump had intended to grant Esformes a pardon, or if the President had intended to grant Esformes clemency on the hung counts, he would have communicated as much in the clemency warrant," prosecutors continued. "Indeed, on the same day President Trump commuted Esformes' prison sentence, he issued 15 pardons, each of which stated he was granting a 'full and unconditional pardon' to the recipient."
Apparently, liberals aren't out just to disqualify Trump from running for president. They want to destroy his life and his work completely. And then, once that is done, those who have benefited from his work are next on the list.
It's sad to see how crazy the left has become over this. They don't just see Trump as an enemy and a threat, but those who support him as well. If they can get away with it, they will destroy everything and everyone who is connected with him. This is just the start.
This story syndicated with permission from michael, Author at Trending Politics
Notice: This article may contain commentary that reflects the author's opinion.
---


Calling All Americans! Patriot Fetch is Conservative Breaking News Headlines every day, all day. Go to PatriotFetch homepage for daily Conservative news or look below for the next hot story!