The city of Miami, Florida has apparently decided to try out a rather interesting solution for dealing with the homeless population, as a plan has been approved to construct 50-100 "mini-homes" on an island.
Of course, such an idea has also sparked a fair share of controversy as well, which is no big surprise given the fact that the plan is probably being looked at as a means of getting rid of the homeless population by moving them out of the way, so folks do not have to acknowledge they exist.
Is that at the heart of the program? I don't know. No one else does either. However, the one thing everyone can agree with is that something has to be done about the homeless population.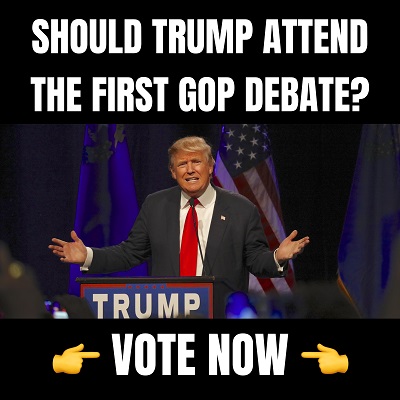 According to The Daily Wire, the pilot program will take about six months to build the small homes and to install electricity in Virginia Key North Beach Park. Many locals use the island for recreational activities and are concerned the new living spaces might end up stripping the area of its beauty.
"Esther Alonso, the owner of Virginia Key Outdoor Center, said she was 'horrified on many levels' with the plan. Her business rents kayaks, bikes, and other outdoor recreational equipment to use around the island," the report said.
"We're gonna be kicked out of here," Alonso stated during a protest against the pilot program that was held over the weekend. "I'm gonna lose my business, and I'm most worried about my employees because they don't deserve this."
Another Miami local is concerned the mini homes might ruin the island, though the individual did state they are understanding of the plight of homeless people.
"Oh man, I mean I want them to have a place to stay, but I just feel like there is so much action and attraction for everybody. The bikes and the canoes and I feel like it's going to take away," Carlos Alfonso said in response to the city's plan.
He then said, "It might take some people … it might scare them away to come over here."
During the time in our country known as segregation, the island was utilized as a "colored only beach," one local resident revealed.
"To some in the community, this feels like something else being dumped on the island that was the colored only beach," Guy Forchion, the executive director of the Virginia Key Beach Park Trust, said during a conversation with the press.
Forchion then stated that he's worried about how the island's geographic location might end up being harmful for the potential new residents.
"You are talking about a population that needs a lot of services," Forchion pointed out. "We are roughly two miles from Rickenbacker Causeway, which is where public transportation does touch."
The city of San Jose, California is actually putting together a similar plan to try and deal with its homeless population and has also received similar feedback from locals.
An activist named Shaunn Cartwright who works with the San Jose Homeless Coalition stated that those who are opposed to the idea are just guilty of "economic xenophobia."
Well, that's a new leftist term I've learned today. I wonder how many times we'll see that bad boy pop up in the near future. Write it down in your dictionary of liberal terms so when someone accuses you of it, you know what the heck they are talking about.
"We need tiny homes and pallet shelters all over the city and in every district," Cartwright recently said to local media outlets.
"Sending them to an area where they are doomed to fail because of the economic xenophobia of the residents does not allow them to succeed no matter how great the plan will be," Cartwright concluded.
A set of recently collected data revealed that there are close to 970 homeless folks living on the streets of Miami, with more than 2,400 located in city shelters.
This is an interesting idea, and I can see both sides of it. Homelessness causes a lot of issues in bigger cities and the Democratic Party's methods of dealing with it have done nothing to solve the problem.
Maybe it's time to try a different method?
This story syndicated with permission from michael, Author at Trending Politics
Notice: This article may contain commentary that reflects the author's opinion.
---


Calling All Americans! Patriot Fetch is Conservative Breaking News Headlines every day, all day. Go to PatriotFetch homepage for daily Conservative news or look below for the next hot story!