Some new information hot off of Hunter Biden's now infamous laptop raises some questions about his efforts to try and buy a stake in a Russian oil company and what President Joe Biden might have known about the deal.
According to The Daily Wire, the new revelations also point a bright spotlight on the dishonesty of the "Steele dossier" that was put together by former British spy Christopher Steele and funded with money from the Democratic National Committee.
It revealed that the dossier made the claim that Donald Trump was trying to make some kind of secret deal to create favorable Russian policy in exchange for shares in the oil company that was ultimately purchased by a Chinese firm that was paying the Biden family.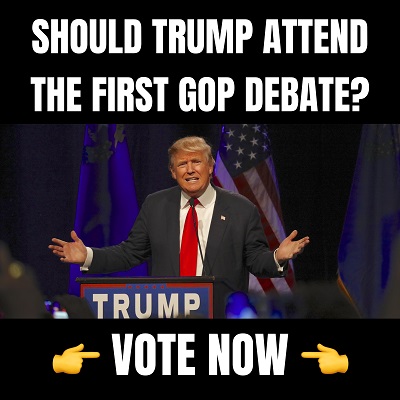 Yes, that's right, folks. The Steele dossier claimed it was Trump trying to buy up shares of the oil company in exchange for policy favors, when in reality, it was a firm deeply connected to the Biden family that bought them.
"But amidst all of that and the NYTs calling about the major article they are doing on me and discussing with dad about what I need to get in order before he runs for president I spent an equal amount of time dealing with… your sh–," an August 2, 2018, text message sent from Hunter Biden to Elizabeth Secundy, the sister of Beau Biden's widow, who, by the way, Hunter started to date after his brother died. The scumbag seems to have no sort of human decency within him at all. Another text that was sent out indicates that younger son of Joe Biden thought the Times was investigating whether he did deals with Russia.
"Hunter Biden's involvement with Chinese energy firm CEFC first came to light in a December 12, 2018, New York Times story. The company's chairman, Ye Jianming, was imprisoned in China at the time, and Patrick Ho, another top CEFC official, who was Hunter Biden's 'client' who was arrested on corruption charges in New York. Shortly after the Times story was published, Joe Biden left his son a voicemail saying: 'I thought the article released online, it's going to be printed tomorrow in the Times, was good. I think you're clear,'" the Daily Wire reported.
Here are a few more details from The Daily Wire:
A Times reporter, Mathew Goldstein, had reached out to Hunter about his story by May, laptop materials show. The eventual Times story did not say that Ye had been assassinated, only that he "disappeared into the custody of the Chinese authorities." Hunter Biden's message suggests that a Times reporter discussed additional information or impressions with him that were not included in the article. It also implies that it was the Times that "suspected" Biden of brokering a deal with Putin. The Times ultimately reported only that Ye had "bought a $9 billion stake in Rosneft, Russia's state oil giant," but did not implicate Hunter Biden — a possible reason for his father's relief.

The "largest sale" of Russian oil referred to by Hunter Biden likely refers to the fact that in September 2016, Vladimir Putin said state-owned oil company Rosneft hoped to sell a 19.5% stake, valued at some $11 billion, to "strategic" private investors by the end of the year.

The discredited Steele dossier commissioned by Democrats — which ironically involved engaging with Russians to falsely assert that Trump was engaged with Russians — claimed that Trump official Carter Page met with Rosneft President Igor Sechin in July 2016 and that Sechin "offered Page/Trump's associates the brokerage of up to a 19 per cent (privatised) stake in Rosneft" if Trump would lift U.S. sanctions on Russia. "Page had expressed interest and confirmed that were Trump elected US president, then sanctions on Russia would be lifted," it claimed.
However, the truth is, it was associates of Hunter Biden, not Donald Trump, who ended up taking possession of the Rosneft shares. In the later part of 2016, Rosneft sold off a 19.5 percent stake of the company to a partnership that existed between a group known as the Qatar Investment Authority and Glencore.
Less than a year after that, in the fall of 2017, CEFC then made arrangements to purchase a 14 percent stake in the company that was valued around $9 billion, from the partnership.
However, that deal imploded after Ho was arrested, along with another deal Hunter was trying to work out for CEFC in the United States.
In their report, the Daily Wire noted they did not come across any direct evidence that proved Hunter made any sort of deal directly with Russian President Vladimir Putin during a review of the materials that came from the laptop. However, much of the material seems to suggest that Hunter was used by CEFC and other individuals to facilitate a top-level introduction for deals, pointing out this could have led to him being placed in a favorable position to play a part in a deal involving Russian oil and China.
The corruption of the Bidens is just as bad as that of the Clintons. It really does seem to be a trait of the Democrats, doesn't it?
This story syndicated with permission from michael, Author at Trending Politics
Notice: This article may contain commentary that reflects the author's opinion.
---


Calling All Americans! Patriot Fetch is Conservative Breaking News Headlines every day, all day. Go to PatriotFetch homepage for daily Conservative news or look below for the next hot story!