If you are a pro-life individual living in the state of California, what I'm about to tell you should make you absolutely furious. Especially in light of the overturning of Roe v. Wade this summer that helped to send back the regulation of abortion to the states, which is where it always belonged via the Tenth Amendment. So what's the crappy news?
Well, according to a report from the Daily Wire, California is all set to allocate a total of $20 million to help women who live in other states come there to receive abortions. Yes, that's right, ladies and gentlemen. Radical leftists in the land of fruits and nuts want to use tax dollars to help people in other states get abortions in their own backyard.
On Friday of last week, Democratic California Gov. Gavin Newsom, along with other leftist leaders in the legislature, revealed an amendment to the state budget that would grant the state permission to spend public funds for women traveling to their for out-of-state abortions. The vote for this amendment is supposed to take place this week, according to reports from the Associated Press. Once again, liberals are wanting to directly use the money they take from hardworking Americans and use it for murdering innocent children in the womb. Sick.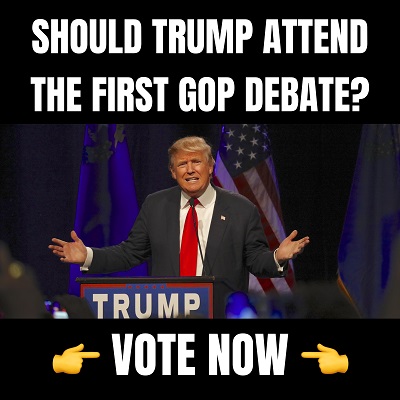 Here's more from the report:
In the past, Newsom had been hesitant to create such an allocation, arguing that the funds in the "Abortion Practical Support Fund" needed to be for in-state travel, saying, "we have to be realistic about what we can absorb."

Abortion supporters lobbied Newsom's office on the topic for weeks before Newsom and the leaders announced the amendment. The fund will take in public funds, but it will also receive private money.
"As the Governor has stated, California is doing its part, but we cannot do it all — private donations and philanthropy will be critical to these efforts," Newsom spokesperson Alex Stack went on to tell the folks over at the AP. "We all need to step up to support women who are being denied reproductive freedoms by their state governments and are forced to come to California for abortion care."
Newsom has said in the past that California will be a "sanctuary state" for abortion, meaning women will be able to access the procedure in California if it is prohibited in their state. In November, California voters will decide whether to enshrine the right to abortion and other contraceptive measures in the state constitution.
And, sadly, this horrific idea is not limited to just the state of California. The city of St. Louis, Missouri, along with Cleveland and Columbus, Ohio, are all cities where the leadership — Democratic of course — have taken steps to use money from taxpayers is utilized to help women get abortions in other states in the country.
Some of the funds California would be putting to use could potentially end up being directed to Access Reproductive Justice, the only state-wide abortion fund in the West Coast state. Jessica Pinckney, the director of the group, stated that they have seen more out-of-state women coming to them for help murdering their children than individuals from California.
"We're definitely seeing an increase of Texans and Arizonians. We're also starting to see folks coming from Louisiana, Alabama — much further than we would have even anticipated," Pinckney went on to say. "I still don't necessarily think we have the full story of what things are going to look like now in this post-Roe era."
Fortunately, there are some pro-lifers who are part of the California Family Council who have lobbied against this kind of funding. It is critical, especially in states that are seemingly dominated by liberals and progressives, for conservatives to band together in networks and groups like this. We cannot hope to defeat the kind of horrific ideology that allows for such a despicable act as child murder, which has managed to weave its way inside our culture, without unity in the ranks.
"The idea that the most pressing use of state funds would be to pay for people from red states to fly here to have abortions on the California taxpayer dime is really just a travesty," president Jonathan Keller went on to say.
This story syndicated with permission from michael, Author at Trending Politics
Notice: This article may contain commentary that reflects the author's opinion.
---


Calling All Americans! Patriot Fetch is Conservative Breaking News Headlines every day, all day. Go to PatriotFetch homepage for daily Conservative news or look below for the next hot story!