Democratic New York Gov. Kathy Hochul is just gushing all over the new Concealed Carry Improvement Act, which many critics are now saying is incredibly burdensome and a clear violation of a number of constitutional rights. But hey, encroaching on constitutional rights is something the left does best, right? Especially when it comes to the Second Amendment and firearms.
According to the Daily Wire, after a Supreme Court decision was issued in June striking down many of the concealed carry restrictions the state had in place, labeling them as unconstitutional, state Democrats, along with Gov. Hochul, decided to take action to crack down on gun rights, rather than accepting that they were violating the Second Amendment rights of their own people, in what appears to be direct defiance of the highest court in the land. These people hate the idea that you might possess the means by which to reject their tyranny and protect your life, liberty, and property. If that doesn't give you a clue about how these folks think, I'm not sure what else you need to see.
"In response to the Supreme Court's decision to strike down New York's century-old concealed carry law, we took swift and thoughtful action to keep New Yorkers safe," Hochul went on to say in a press release. "I refuse to surrender my right as Governor to protect New Yorkers from gun violence or any other form of harm. In New York State, we will continue leading the way forward and implementing common sense gun safety legislation."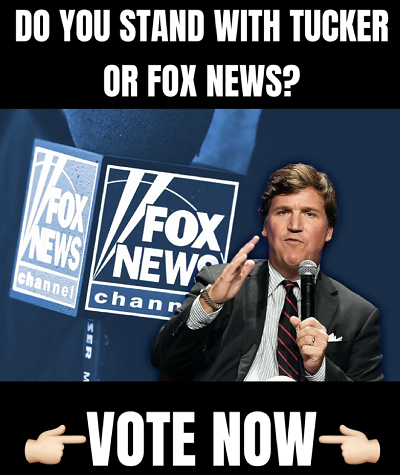 This horrible new piece of legislation requires residents of New York who are applying for gun permits to provide all of their social media accounts from over the course of the previous three years, which has many Americans in the state concerned about potential political bias within the approval process. This is a legitimate fear, as you can bet your bottom dollar there will most certainly be bias involved. No doubt that was the point of the bill in the first place. To try and combat "right-wing extremism," which is a false narrative being pushed by radical leftists desperate to paint up every conservative or Trump supporter as someone on the verge of carrying out a terrorist attack.
"The legislation also bans guns from dozens of location types in New York, including churches, restaurants serving alcohol, public transportation, theaters, and public sidewalks," the report said.
Electronic billboards in midtown, announcing that Times Square is a gun-free zone pic.twitter.com/Id9BHjXue6

— Kate Hinds (@katehinds) August 31, 2022
Here's more from the Daily Wire:
"Effective September 1, 2022, the possession of a firearm, rifle, or shotgun is prohibited in sensitive locations," a press release from the governor said, highlighting the following as "sensitive locations":
Any location owned or under control of federal, state, or local government for the purpose of government administration, including courts;
Any location providing health, behavioral health, or chemical dependence care or services;
Places of worship or religious observation;
Libraries, public playgrounds, public parks, and zoos;
NYS Office of Children and Family Service licensed or funded facilities (childcare facilities);
Nursery schools, preschools, summer camps;
NYS Office for People with Developmental Disabilities licensed or funded facilities;
NYS Office of Addiction Services and Supports licensed or funded facilities;
NYS Office of Mental Health licensed or funded facilities;
NYS Office of Temporary and Disability Assistance licensed or funded facilities;
Homeless shelters, family shelters, domestic violence shelters;
NYS Department of Health licensed or funded residential facilities;
Colleges, universities, private schools, public schools, and other educational institutions;
Public transportation and transit facilities;
Bars and restaurants serving alcohol, and on-premises cannabis consumption locations;
Theaters, stadiums, racetracks, museums, amusement parks, performance venues, concert halls, exhibit halls, conference centers, banquet halls, gaming facilities, video lottery terminal facilities as licensed by the gaming commission;
Polling places;
Public sidewalks and other public areas that are restricted from general public access for a limited time or special event;
Gatherings of people to collectively express their constitutional rights to assemble or protest; and
Times Square (with boundaries determined by New York City).
A gun rights group, Gun Owners of America has launched a lawsuit against the state concerning the bill, stating that the CCIA "would essentially make all of NY a gun free zone and infringes upon the rights of its citizens." And that was no doubt the intent behind the bill to begin with. The left is forever attempting to put out "gun control" laws to try and stop mass shootings — so they claim — but most of the legislation passed is really just small steps toward complete gun confiscation. Some will say that's a conspiracy theory but look at this bill. I'd say that is most definitely what's really at the heart of the CCIA.
"New York state is blatantly citing racist and discriminatory laws in defense of their new Concealed Carry law," the group went on to say in a post on Twitter on Wednesday. "GOA sued the state, and we hope to get an injunction TODAY!"
WATCH: New York state is blatantly citing racist and discriminatory laws in defense of their new Concealed Carry law, which would essentially make all of NY a gun free zone and infringes upon the rights of its citizens.

GOA sued the state, and we hope to get an injunction TODAY! pic.twitter.com/H3QaJlcORZ

— Gun Owners of America (@GunOwners) August 31, 2022
On Wednesday, a federal judge decided to shred the Constitution by opting to side with the state of New York, saying that both GOA, along with the Gun Owners Foundation did not have the standing to represent their members in the court. The groups are fully expected to appeal the decision from the U.S. Second Circuit Court.
Another gun rights group, the National Rifle Association, also tore into the CCIA, commenting that officials in New York were simply trying to defy the ruling by the Supreme Court and continue "to conflate law-abiding license holders with the unlicensed scofflaws behind the surge in violent crime."
This story syndicated with permission from michael, Author at Trending Politics
Notice: This article may contain commentary that reflects the author's opinion.
---


Calling All Americans! Patriot Fetch is Conservative Breaking News Headlines every day, all day. Go to PatriotFetch homepage for daily Conservative news or look below for the next hot story!