A Kansas teacher who got suspended after she refused to bow the knee and use a student's preferred pronouns and stated she was being forced to conceal the student's social transition from their parents — see how government schools are seeking to undermine you as the one in charge of your own child? — has now won a huge $95,000 settlement in a suit against the school district, according to her legal team.
And this is money well earned. A teacher should not be forced to address a student by pronouns that essentially deny the science or are completely nonsensical. Nor should that same teacher be coerced into aiding a government-run school in deceiving the parents of that child in transitioning to whatever it is they are transitioning to. It is not the place of teachers to be involved in undermining the rights and authority of a parent.
According to the Daily Wire, the Alliance Defending Freedom, also known as the ADF, recently shared the news concerning the settlement, calling it a huge win for freedom of speech. And it certainly is. Not only free speech but the freedom to live by the set of ethics and beliefs that you want to live by, rather than being forced to abide by those of another. That's what the First Amendment is all about.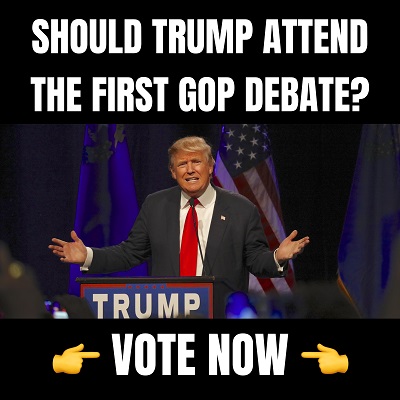 "No school district should ever force teachers to willfully deceive parents or engage in any speech that violates their deeply held religious beliefs," ADF Senior Counsel Tyson Langhofer, director of the ADF Center for Academic Freedom, went on to say concerning the teacher's settlement.
"We're pleased to settle this case favorably on behalf of Pam, and we hope that it will encourage school districts across the country to support the constitutionally protected freedom of teachers to teach and communicate honestly with both children and parents," he continued.
Pamela Ricard, who is a former math teacher, went on to issue a challenge concerning the school district policy which required her to use the student's preferred name while addressing the student, but use the student's legal name whenever having a chit-chat with the child's parents. Ricard made the case that taking such action violated her conscience. This is understandable, considering you're aiding a child in lying to their parents. It should be obvious such behavior is unacceptable.
The Daily Wire report then said, "Leaders at Fort Riley Middle School reprimanded and suspended Ricard in 2021 after she referred to a transgender student by the student's legal name and pronouns that corresponded with their biological sex."
"The U.S. District Court for the District of Kansas allowed the case to move forward in May. The ADF also noted that the school board voted to revoke the parental communications policy after the court's ruling at the time," the report continued.
"This case provides straightforward lessons for Kansas school boards: Schools shouldn't lie to parents and teachers don't forfeit their constitutional rights at the schoolhouse door," Joshua Ney, partner at Kriegshauser Ney Law Group and an attorney in the ADF Attorney Network, went on to remark.
"The Geary County School District unsuccessfully tried to convince a federal court that a teacher should completely avoid using a child's name during a parent teacher conference in order to hide new names and genders being used by the school for a child in a classroom. Absurdity and deception has its limits, especially in federal court. I'm glad the case clarifies the financial stakes for school boards if they attempt to force teachers to lie to parents about their students," Ney later said.
Along with the financial settlement Ricard received, officials with the school put out a statement saying that the teacher is still in good standing and will not have any disciplinary actions marked against her on her record when she retires in May. The lawsuit itself was tossed out on Wednesday following the announcement of the settlement.
This story syndicated with permission from michael, Author at Trending Politics
Notice: This article may contain commentary that reflects the author's opinion.
---


Calling All Americans! Patriot Fetch is Conservative Breaking News Headlines every day, all day. Go to PatriotFetch homepage for daily Conservative news or look below for the next hot story!