At this point, you would swear the Biden administration is trolling us. How can any collective group of people be so tone deaf? After taking a victory lap and throwing a lavish party on the White House lawn to pat themselves on the back for passing a bill that will actually increase inflation, you would think Joe would lay low for a few days. Considering the inflation and consumer price index number this week are bad, and the stock market took the Nestea plunge as well, one would think Joe's handlers would tell him to just hang out at home for a couple weeks. Nope. Joe decided to double-nickel down and drop in at the Detroit Auto Show on Wednesday. Perfect timing since Biden is killing the combustion engine!
The Detroit Auto show is a big deal for the industry. While it is mostly prototype cars and vehicles that will never see mass production, it's an opportunity for the industry to show off new technology and get a feel for future products. So what is Joe doing there? Is he there to scold automakers on the evils of fossil fuels? Was he there to reassure the industry that long term viability is a priority. Nah, he was there to sit his old but in luxury cars and rev a gas powered Corvette! Let's go Brandon! Check this out from the New York Post:
Biden revved a gas-guzzling Chevrolet Corvette Z06, which starts at $105,000, before sitting in the driver's seat of an electric Chevrolet Silverado EV, which starts at $39,900, and checking out an electric Ford Mustang Mach-E, which goes for around $47,000.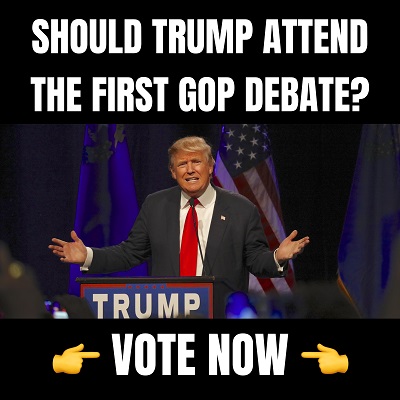 Joe Biden found time to tour an auto show in Detroit.

He has NEVER toured the southern border. pic.twitter.com/UlWlpjbG2d

— RNC Research (@RNCResearch) September 14, 2022
Now, understand that neither of those electric vehicles will be available for that price. You can't touch a gas Silverado for anything near that, so forget the electric option. Truth is, most people won't be able to afford ANY electric vehicles. The maintenance on older models is too expensive and for the foreseeable future the infrastructure to charge isn't there. But did that stop the clueless Biden? Heck no!
The president then drove around the showroom in an electric Cadillac Lyric, which starts near $63,000.
"Jump in. I'll give you a ride to Washington," Biden joked while driving the Lyric. "It's an Uber!"
Let's be clear, I wouldn't trust Joe Biden to drive me to the corner store, no less to Washington. Especially in an EV that will probably need two stops to charge up. I don't have that much conversation to spend that kind of time with Grumpy Joe. Besides, he will probably want to listen to AM radio anyway.
Biden reserved his highest praise for the Corvette, which gets an abysmal 12.1 miles per gallonwhen driven in urban areas.
Cool! We are being told that fossil fuels are going to kill us all, and if we don't go with electric cars and windmills and solar panels we are going to drown or fry, and yet Joe is playing Speed Racer in a Corvette. What in the name of Dale Earnhardt is going on here?
Biden's Inflation Reduction Act, which passed last month, offers $7,500 tax credits to the buyers of new electric vehicles.
The light-hearted trip to Detroit followed the Tuesday release of Consumer Price Index data that showed a 12-month inflation rate of 8.3%. The data dashed optimism about a speedy inflation fix and caused the Dow Jones Industrial Average to fall 4%.
You can forget the tax credit as well. Based on production restriction regarding parts and essential elements of the battery, basically no EV's on the market at this time would qualify. That was a carrot put into that disastrous bill meant to fool people and make the whole mess look better.
Numbers don't lie folks. The data shows the country is a mess, the economy is overheated and this administration continues to push bad policy. Good luck affording anything at the Detroit Auto show, and maybe groceries if things continue like this.
This story syndicated with permission from robm, Author at Trending Politics
Notice: This article may contain commentary that reflects the author's opinion.
---


Calling All Americans! Patriot Fetch is Conservative Breaking News Headlines every day, all day. Go to PatriotFetch homepage for daily Conservative news or look below for the next hot story!