Jihadi bride Shamima Begum who left Britain with two teenage friends when she was 15 years old to marry an Islamic State terrorist was reportedly smuggled into the war-torn country by a Canadian spy.
The revelation could mean that the dangerously brainwashed Islamic extremist who stitched suicide vests onto the skin of ISIS terrorists and bragged about seeing severed heads in a garbage can could be allowed back into Britain after 4 years of exile.
The news has shocked British intelligence and may mean that Begum, who lost her British citizenship in 2019 for betraying her own country and engaging in terrorist activities in Syria, may be able to appeal the UK's decision to disallow her from being tried in a British court.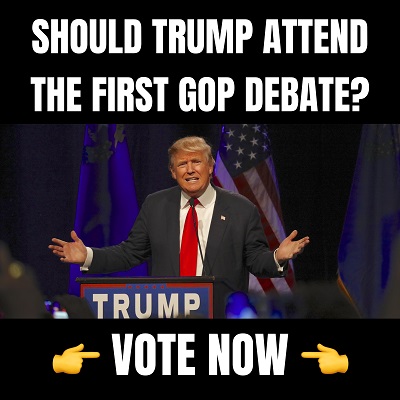 Canadian prime minister, Justin Trudeau said he would "look at" the allegations to determine the facts but he also defended Canadian intelligence services who he said kept his country safe "in a very dangerous world".
According to information taken from the Five Eyes intelligence sharing service which compiles top secret information from the UK, the US, Canada, Australia, and New Zealand, a double agent who was paid by both the Canadian government and ISIS helped to illegally smuggle the teenager, now 23, into Syria along with her two friends.
I don't care if she was 'smuggled' in the back of a Tesco van – she wasn't dragged off the streets against her will to go and make babies and suicide vests! #ShamimaBegum pic.twitter.com/urBQOmMTDH

— Karen (@cheesedoff3) August 31, 2022
The information came to light in a book entitled The Secret History of the Five Eyes by journalist Richard Kerbaj, which spurred the Canadian government to admit its involvement in Begum's case.
According to The Times, the book alleges: 
"The notion of saying nothing and hoping for the scandal to go away worked in Canada's favour with regards to keeping the lid on how an agent for CSIS had smuggled western children and young adult volunteers into Syria while their British allies struggled to contain the flow of aspiring jihadists fleeing the UK to join Isis."
Begum's lawyer, Tasnime Akunjee along with the usual left-wing terrorist apologists jumped on the opportunity to push the narrative that Begum was a poor, unsuspecting 'child' who was "groomed" into traveling across the world to join ISIS terrorists:
"Britain has lauded its efforts to stop Isis and the grooming of our children by spending millions of pounds on the Prevent programme and online monitoring," said Akunjee.
"However, at the very same time we have been cooperating with a western ally, trading sensitive intelligence with them whilst they have effectively been nabbing British children and trafficking them across the Syrian border for delivery to Isis all in the name of intelligence-gathering.
"The calculation here is that the lives of British children, and the risk of their death, is part of the algorithm of acceptable risk our western allies have taken."
Begum left school in Bethnal Green, East London to willingly travel to Syria in 2015. She married an ISIS fighter, Dutch-born Muslim convert, Yago Riedijk, and the couple had three children, all of whom allegedly died in their infancy.
In Syria, Begum was an enforcer in the merciless 'morality police' who would whip, beat and report other women for failing to abide by ISIS' strict religious dress codes and rules.
She carried a rifle and reportedly helped to stitch suicide vests onto the chests of ISIS fighters so they could not be removed.
The Jihadi bride allegedly told one Western girl who was deliberating a move to the region:
"Don't believe any of the bad things you hear about Dawla [the State], it's fake. You have everything you want here and we can help find you a good-looking husband."
She has been residing in a Muslim refugee camp in East Syria for the past 4 years where she has continually pleaded to be allowed back to Britain to face criminal charges after the Home Office removed her citizenship.
If she is allowed to return to the UK to face a criminal trial, she could be put into a British prison before potentially walking free after serving just a few years.
It is not yet clear as to whether the latest revelations will have any bearing on Begum's exile from Britain.
This story syndicated with permission from Jo Marney, Author at Trending Politics
Notice: This article may contain commentary that reflects the author's opinion.
---


Calling All Americans! Patriot Fetch is Conservative Breaking News Headlines every day, all day. Go to PatriotFetch homepage for daily Conservative news or look below for the next hot story!