If you have owned a television in the last couple of decades you undoubtedly know who Kenny, Kyle, Stan and Cartman are. The loveable scamps from the animated town of South Park, Colorado have been pushing the envelope and offending everyone possible for years. South Park creators Trey Parker and Matt Stone have made fun of every possible group since 1997. Black, white, Mormon, Chistian, trans, male, female, doesn't matter. It is all fair game to South Park, usually years before it is relevant socially. The guys from South Park were making fun of the booming trans fad decades before it was an actual thing. While pretty much everything has been fair game, the show's network, Comedy Central has only censored one particularly touchy subject, the depiction of the Islamic prophet Muhammad. Now it has been reported and confirmed that HBO Max, which runs the show's catalog has actually taken it a step farther and removed several episodes of the show. HBO Max has indeed bowed a knee, just not to the woke crowd this time around. Check this out.
Five episodes of South Park have been banned from HBO Max for depicting Islamic prophet Muhammad, reminding fans that virtually every other religion is considered fair game for making fun of — except for Islam.
'South Park' Episodes Banned from HBO for Depicting Islamic Prophet Muhammad https://t.co/mBnYbPmNIl via @BreitbartNews

— Rob Mattox (@RobMattox2) December 27, 2022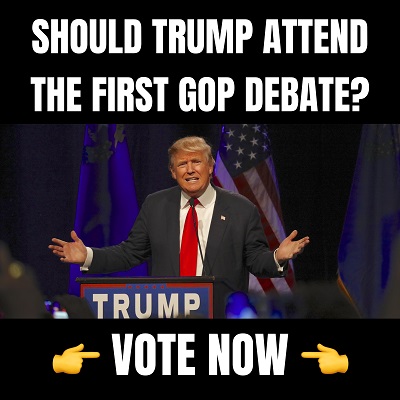 Of course, we know in 2022 that the only group that is considered fair game for open persecution is Christians. You can't deny services to gays, trans, or blacks but you can certainly deny Christians and force them to do the lgbtq air force's bidding in terms of making cakes, designing gay wedding invitations, etc. However, if a restaurant doesn't want a particular religious group in its establishment no problem, just ban them!
In addition to being banned from the streaming service, the episodes are also missing on the South Park Studios website, with each episode hit with a "currently unavailable" notice.
In the episode "Super Best Friends" — which originally aired on July 4, 2001 — the cartoon character Stan calls upon a team of superheroes to counter magician David Blaine's suicidal cult known as "Blainetology," which is a very clear dig at Scientology.
The team of superheroes consists of the heads of the world's most popular religions: Jesus, Buddha, Moses, Krishna, Joseph Smith, Laozi, and Muhammad.
Muhammad is also depicted in the episodes "Cartoon Wars Part I & II," which originally aired in 2006. The episodes are inspired by the controversy surrounding the Danish newspaper Jyllands-Posten, which published a cartoon of Muhammad with a bomb as his turban in 2005.
Offensive, yes. Inappropriate? of course. Hilarious, no question! However, despite being heavily censored by Comedy Central, HBO Max has decided to take cowardice and discrimination one step forward by banning the episodes entirely. What are they afraid of? Are they afraid the make-believe prophet will show up and smite them? Perhaps they are afraid of terrorism? If we believe the leftist media, the only terrorists are white men, so what is the problem? The problem is, for some reason we are afraid of Islam and what might happen if we offend them. So much so that we just ban free speech altogether in deference, while Christians are fair game. Pretty standard for 2022 America.
Notice: This article may contain commentary that reflects the author's opinion.
---


Calling All Americans! Patriot Fetch is Conservative Breaking News Headlines every day, all day. Go to PatriotFetch homepage for daily Conservative news or look below for the next hot story!