Guess what, guys? Twitter wasn't nearly as bad as you thought when it came to their censorship of opposing views that the many liberal social justice losers working for the company didn't like. Which sounds like good news, right?
Wrong.
In actuality, the company was much worse than was originally believed. And let me tell you, I'm pretty sure the vast majority of conservatives already thought the suppression of opposing views on the social media platform was outrageously bad, so this should tell you just how far beyond the line these people went.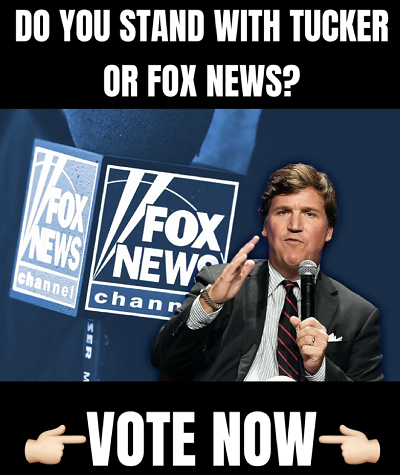 According to the Daily Wire, "The latest 'Twitter Files' dump, live-tweeted Thursday night by independent journalist Bari Weiss, revealed that a secret cabal regularly scurried from yoga rooms and omelette stations, plastic cups of cabernet in hand, to suppress free thought whenever it dared invade the woke platform. The built-in rules designed to silence conservatives could only go so far; muzzling critical thinkers who didn't overtly violate them required black operations."
"We control visibility quite a bit," an engineer went on to inform Weiss. "And we control the amplification of your content quite a bit. And normal people do not know how much we do."
1. A new #TwitterFiles investigation reveals that teams of Twitter employees build blacklists, prevent disfavored tweets from trending, and actively limit the visibility of entire accounts or even trending topics—all in secret, without informing users.

— Bari Weiss (@bariweiss) December 9, 2022
The leadership before Elon Musk bought the company was full of delusional, self-important hacks hellbent on censoring anyone who dared disagree with the pre-determined set of criteria that all liberals apparently must abide by in order to be part of the hive.  What's even more ridiculous is the kind of titles these folks were given.
Vijaya Gadde, one of the worst offenders for the company, worked as the "head of legal policy and trust," while Yoel Roth served as Twitter's "global head of trust and safety." I mean, what, exactly was Roth keeping safe? Who was he being given the task of protecting? Did those individuals consent to receive that protection? This stuff is just so far out there.
"When an objectionable opinion landed on the platform without violating any codified rules, the head of legal policy & trust and the global head of trust and safety convened the Strategic Response Team – Global Escalation Team (SRT-GET) to go after the offender," the Daily Wire said.
Sounds a bit melodramatic, right? Surely this is a caricature and not how these people behaved in real life. Unfortunately, that is exactly how they acted, woke lunatics scurrying around the San Francisco headquarters like a bunch of wackos, hunting down anyone who might be expressing some original, independent thought, fully believing they were doing God's work.
"This is the global head of trust & safety," you can imagine hearing Roth shriek into a phone from the exercise room located on the roof. "Get the Strategic Response Team – Global Escalation Team on the line, stat. Libs of TikTok has posted a video of a public school teacher beclowning himself!"
"Weiss revealed in the second Twitter tranche of internal communications that Dr. Jay Bhattacharya, a courageous Stanford University professor who was an early critic of COVID lockdowns and vaccine mandates, was secretly marked for "Trends Blacklist," meaning nothing he tweeted could be pushed as a trending topic. Never mind that the more we learn about COVID, vaccines, and public policy, the more Bhattacharya is vindicated," the report continued.
Charlie Kirk the chief of Turning Point USA, had his page set to "Do Not Amplify," which is the digital equivalent of slapping duct tape on a person's mouth.
"Conservative podcaster and Fox News Channel host Dan Bongino was slapped with a 'Search Blacklist,' meaning if you went looking for what the best-selling author had tweeted, you wouldn't get any help from Twitter," the report added.
"The Republic is dying, and useful idiots in the media, big tech tyrants, and totalitarian leftists are gleefully assisting in killing it," Bongino went on to say to the writer of the Daily Wire report me after his suspicions were confirmed. "I knew this was happening, and now everyone else does too."
"In the wake of Weiss's report, Musk confirmed that the practice of 'shadow banning,' where a user or their content is secretly blocked from the online community, was even used against political candidates even as they ran for office. Some would call that meddling in elections, even though Twitter execs from founder Jack Dorsey denied it for years," the report continued.
"Twitter exists to serve the public conversation, enabling important discussions around the world to occur," Gadde posted in a tweet from 2018. "Favoring one specific ideology or belief goes against everything we stand for."
Let's hope that Musk continues to work toward making Twitter a place where people from all walks of life and political beliefs have a platform to share their thoughts and opinions, where truth can rise, going to war on the battlefield of ideas.
Notice: This article may contain commentary that reflects the author's opinion.
---


Calling All Americans! Patriot Fetch is Conservative Breaking News Headlines every day, all day. Go to PatriotFetch homepage for daily Conservative news or look below for the next hot story!