There's nothing more gut-busting hilarious than watching leftist members of the mainstream media fumble and stumble over themselves when attempting to remain consistent within their own twisted worldview. A good case in point comes to us courtesy of NBC News correspondent Niala Charles who completely tripped all over herself Tuesday while attempting not to misgender the individual who has been accused of carrying out the mass shooting inside of a Colorado Springs LGBT nightclub.
According to TheBlaze, while Charles was delivering a report concerning the 300 criminal charges filed against the perpetrator of the shooting, she attempted to use the preferred pronoun of the suspect — "they" and "them" — however, it was clear early on she was struggling to maintain coherence. Gee, I wonder if that might have something to do with the fact that for thousands of years the human race has been referring to human beings as either male or female due to the hard scientific facts that prove there are only two genders?
"The defense says its client uses 'they/them' pronouns, which doesn't indicate their sexual identity and clearly hasn't stopped the district attorney with charging them with bias," Charles stated during her report. "Prosecutors say there's a voluminous amount of evidence here in this case to support those charges, and as for the penalties, in the state of Colorado, there isn't a death penalty, so the suspect is looking at a possible life in prison."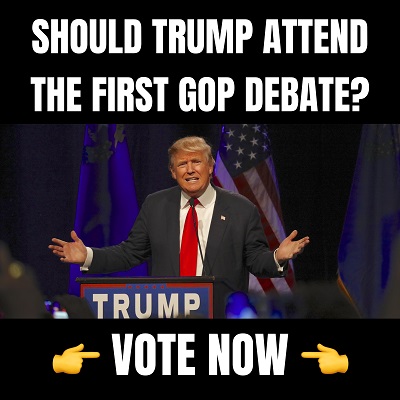 As the report drew to a close, Charles' brain seem to misfire as she went on to misgender the perpetrator of the horrific crime.
"In court today, the suspect was in a yellow jumpsuit and significantly less bruised than when we saw them in their last court appearance after two people charged him — them — and prevented them from doing even more damage, hurting even more people," she remarked.
An NBC reporter struggles through a segment trying to use "they/them" pronouns to avoid "misgendering" the Colorado Springs shooter who killed 5 people pic.twitter.com/j7u1wbkpeU

— Washington Free Beacon (@FreeBeacon) December 6, 2022
Do these people not see how insane it sounds to refer to a biological male as "them?" It kind of feels like that's a pronoun that should be reserved for those who suffer from some multiple personality disorder, not for an individual who is confused and thinks they are the opposite gender or that they are somehow both wrapped up in one person.
Just last month, the lawyers representing the shooter filed court documents that disclosed their client identifies as being "non-binary."
"[Our client] is non-binary. They use they/them pronouns, and for the purposes of all formal filings, will be addressed as Mx. [the alleged perpetrator's last name]," a footnote in a court filing revealed.
"The development left some media personalities stunned because it undercut the narrative that a right-wing lunatic filled with anti-LGBT hate is responsible for the massacre at Club Q. How can that be when the alleged perpetrator himself identifies as being a member of the broader LGBT community?" TheBlaze report stated.
In fact, the media has largely been silent about the case, likely due to the fact this whole thing explodes their original narrative about the shooter being a right-wing lunatic. They can't find a way to twist this to their advantage, so they have decided to ignore it.
Notice: This article may contain commentary that reflects the author's opinion.
---


Calling All Americans! Patriot Fetch is Conservative Breaking News Headlines every day, all day. Go to PatriotFetch homepage for daily Conservative news or look below for the next hot story!