Arizona Sen. Krysten Sinema has just announced she's leaving the Democratic Party, officially changing her affiliation to Independent. This is a significant move that shakes up the Senate as it further weakens the tenuous hold on the upper chamber of Congress the Democrats currently have. Prior to her leaving, the Democrats had a 51-50 majority.
You can almost hear the Democrats in the Senate screaming in pure agony at the betrayal of Sinema, and there's little doubt they will try to find a very creative way to punish her for daring to break with the hive mind.
"In a guest column for the Arizona Republic, Sinema slammed 'partisanship' and the stranglehold it has on both major parties. Sinema, who is up for re-election in 2024, said she will continue to caucus with Democrats," the Conservative Brief reported.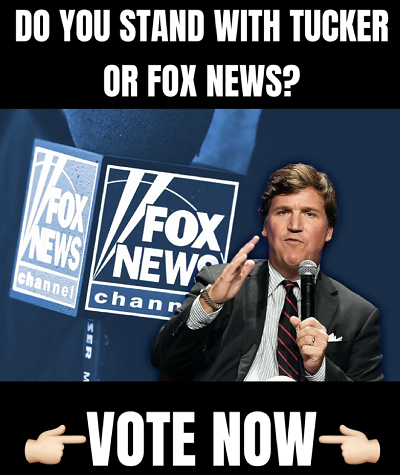 "Everyday Americans are increasingly left behind by national parties' rigid partisanship, which has hardened in recent years," Sinema stated in the op-ed. "Pressures in both parties pull leaders to the edges, allowing the loudest, most extreme voices to determine their respective parties' priorities and expecting the rest of us to fall in line. In catering to the fringes, neither party has demonstrated much tolerance for diversity of thought," she wrote. "Bipartisan compromise is seen as a rarely acceptable last resort, rather than the best way to achieve lasting progress. Payback against the opposition party has replaced thoughtful legislating."
"There's a disconnect between what everyday Americans want and deserve from our politics, and what political parties are offering. I am privileged to represent Arizonans of all backgrounds and beliefs in the U.S. Senate and am honored to travel to every corner of our state, listening to your concerns and ideas. While Arizonans don't all agree on the issues, we are united in our values of hard work, common sense, and independence," Sinema continued.
Becoming an Independent won't change my work in the Senate; my service to Arizona remains the same. Read my full Op-ed in the Arizona Republic 3/3 ⬇️https://t.co/P2JQXFT5IJ

— Kyrsten Sinema (@kyrstensinema) December 9, 2022
"We make our own decisions, using our own judgment and lived experiences to form our beliefs. We don't line up to do what we're told, automatically subscribe to whatever positions the national political parties dictate or view every issue through labels that divide us. Each day, Arizonans wake up, work, and live alongside people with different views and experiences, usually without even thinking about partisan politics," the Arizona senator added.
"I promised I would never bend to party pressure, and I would stay focused on solving problems and getting things done for everyday Arizonans. Americans are more united than the national parties would have us believe. We've shown that a diverse democracy can still function effectively. Arizonans – including many registered as Democrats or Republicans – are eager for leaders who focus on common-sense solutions rather than party doctrine. But if the loudest, most extreme voices continue to drive each party toward the fringes – and if party leaders stay more focused on energizing their bases than delivering for all Americans – these kinds of lasting legislative successes will become rarer," she stated.
There's nothing more dangerous to the establishment and the radicals in the Democratic Party than a woman who wants to actually think for herself and decide on issues individually rather than simply fall in line with a prescribed set of policy stances. Sinema is far from being a conservative, but thinking independently is something to be commended.
"When politicians are more focused on denying the opposition party a victory than they are on improving Americans' lives, the people who lose are everyday Americans. That's why I have joined the growing numbers of Arizonans who reject party politics by declaring my independence from the broken partisan system in Washington. I registered as an Arizona independent," the former Democrat proclaimed.
She went on to say, "Like a lot of Arizonans, I have never fit perfectly in either national party. Becoming an independent won't change my work in the Senate; my service to Arizona remains the same. Arizonans who've supported my work expanding jobs and economic opportunity, or my opposition to tax hikes that would harm our economic competitiveness, should know my focus on these areas will continue."
"I offer Arizonans something different. Some partisans believe they own this Senate seat. They don't.  This Senate seat doesn't belong to Democratic or Republican bosses in Washington.  It doesn't belong to one party or the other, and it doesn't belong to me," the op-ed concluded.
Sinema's defiance is being met by typical left-wing rage. Just last week, Arizona Democrat Congressman Ruben Gallego attacked Sinema, along with West Virginia Democrat Sen. Joe Manchin, for joining forces with the Republican Party on several important pieces of legislation, which has led to the slowing down of President Joe Biden's legislative agenda.
Notice: This article may contain commentary that reflects the author's opinion.
---


Calling All Americans! Patriot Fetch is Conservative Breaking News Headlines every day, all day. Go to PatriotFetch homepage for daily Conservative news or look below for the next hot story!