President Joe Biden, after more than 40 years in government finally visited our southern border and the optics were ironic at best, and shameful at worst. Biden and his Press Secretary Karine Jean-Pierre have claimed falsely that Biden visited the border but the situation on the ground has grown so severe that he finally relented and physically went to the border. As if to give a giant middle finger salute to the country, Biden went to El Paso and posed for pictures BY THE WALL. Yes, that would be the very wall he famously campaigned against in 2020 as he was fooling people into voting for him.
Biden ran in 2020 on a promise to build "not another foot" of Trump's border project after Democrats refused to fund it in 2019 and claimed that it was motivated by racism and the desire to keep brown or black people out.
As soon as he took office, Biden halted construction of the high bollard fencing that Trump had been building along the wall — though the Biden administration later quietly filled in some gaps that had been left behind.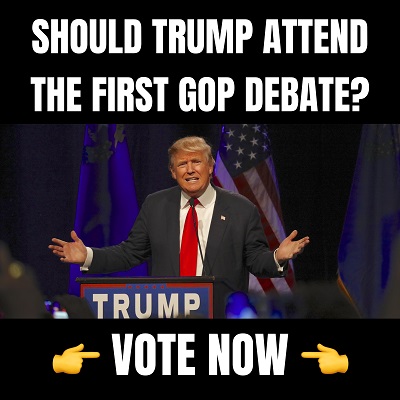 Our problems at the border didn't arise overnight. And they won't be solved overnight.

But, we can come together to fix this broken system.

We can secure the border and fix the immigration process to be orderly, fair, safe, and humane. pic.twitter.com/dtP6IAJZMR

— President Biden (@POTUS) January 9, 2023
Despite the race baiting by the Democrats and mainstream media, the wall was never about racism or keeping black and brown people out. It was about keeping drugs, human trafficking, and people that DON'T belong here out. The current situation clearly displays that Biden and his administration have failed miserably at securing out border, and as a result human suffering is happening at a level we have never before seen in that region.
Yet with thousands of migrants pouring across the border daily, and millions entering the U.S., often illegally, since he took office, Biden was under pressure to visit the border for the first time in a half century of politics.
He chose to tweet an image of himself doing so — from the official presidential account — flanked by Border Patrol officers and walking along the fence that exists in El Paso, one of the most secure points on the border.
Biden shamelessly used Border Patrol officers as props for his photo op. The same border patrol that was castigated by the president for the media driven, fake whipping incident in 2021 that the administration has yet to formally apologize for. The shamelessness of this president knows no bounds. Donald Trump was committed to doing everything he could to secure the border, including building the wall. While the wall isn't foolproof, it's likely the most effective short-term solution to at least begin to stem the tide of illegals, drugs, and criminality.
There was also an irony in Biden using Border Patrol agents as props in a photo: he has refused to apologize for claiming falsely in 2021 that agents were using whips to beat Haitian migrants. They were later exonerated.
Biden had never previously visited the border, despite false White House claims to the contrary. He was once in a motorcade that drove near the border, also in El Paso, during the 2008 presidential campaign, for a few miles.
Biden has screwed up our border and damaged an already fragile immigration system for the sake of votes, without the safety and security of Americans in mind. He has proven time and again that the country he was allegedly elected to serve isn't his first priority. A meaningless photo op and a Tweet simply is too-little, too-late. Biden has set back our nation's security by decades, and no cursory visit to the border can undo that.
Notice: This article may contain commentary that reflects the author's opinion.
---


Calling All Americans! Patriot Fetch is Conservative Breaking News Headlines every day, all day. Go to PatriotFetch homepage for daily Conservative news or look below for the next hot story!