A new Gallup poll shows that the majority of American's aren't happy with Brandon's America, and expect more of the same mess in 2023. While these numbers aren't exactly shocking as there is nothing in Biden's policy decisions to inspire confidence, one would have thought the impending Republican House would brighten Americans outlook. Not so apparently.
After two years of bad policy, Americans are dealing with high inflation, reduced participation in the labor force, skyrocketing prices at the pump and in the grocery store and no relief on the horizon. That isn't to mention the internal strife generated by divisive Democrat politician's and a mainstream media that is nothing more than a far-left arm of the Democrat party. Not exactly a rosy picture.
A majority of Americans predict 2023 will bring more economic difficulties such as higher taxes and rampant inflation, according to a Gallup poll.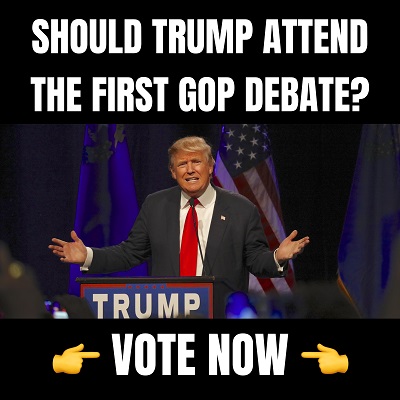 Eight in 10 respondents believe taxes will increase along with the federal deficit, while two-thirds of those polled believe prices will rise and the stock market will continue to tumble.
Poll: Americans Expect More Economic Misery in 2023 https://t.co/atuY0WGpyv

— Rob Mattox (@RobMattox2) January 4, 2023
It's easy to see why Americans would expect rising taxes. The bloated trillion-dollar omnibus spending package that was passed and flown to the Virgin Island for the vacationing (as usual) President's signature is full of so much wasted money that the only choice is to stick it to the middle class as usual. While our tax dollars go toward 30 percent wage increases for government officials in some states, and to foreign governments while America suffers, American at home expect more bad news in 2023.
The polling comes amid troubling signs for the U.S. economy: Home sales fell for the 10th straight month in December and household wealth plummeted by $13.5 trillion in 2022.
Voters' pessimism extends to politics and world affairs with 90 percent of respondents anticipating domestic political conflict and 85 percent foreseeing a "troubled year with much international discord."
Americans' negative views of the economy have weighed down approval ratings for President Joe Biden, who has faced criticism for record-high inflation and deficit spending. A December Wall Street Journal poll found 65 percent of respondents believe the economy is "headed in the wrong direction."
It's insane that Joe Biden has ANY approval rating at all. The only people that could claim he is doing a good job with a straight face are the wealthy elite who already have no idea how much things cost, or people who are so stubborn and clueless they will continue to play violin on deck while the ship sinks. The ship is indeed sinking, and the newest polls show Americans know it.
While Republicans and independents are largely pessimistic about the country's prospects in the new year, Democrats are more positive in their predictions.
Majorities of Democrats foresee five positive developments in 2023. These include full or increasing employment (69%), a reasonable rise in prices (53%), a rising stock market (53%), an increase in U.S. power (56%) and a decrease in Russian power (79%). 
Democrats are least likely to predict political cooperation (13%) and a peaceful year mostly free of international disputes (21%).
As always, Democrats are completely out of touch with reality. As things continue to get worse, not yet bad enough to wake people up as evidenced by a still Democrat controlled Senate, Republicans see things for what they are. A sinking ship with little hope for 2023. Let's hope we are wrong.
Notice: This article may contain commentary that reflects the author's opinion.
---


Calling All Americans! Patriot Fetch is Conservative Breaking News Headlines every day, all day. Go to PatriotFetch homepage for daily Conservative news or look below for the next hot story!