"Climate change" has been blamed for everything from racism to congenital heart defects, to childhood obesity. It has also been called sexist, and now in one of the more ridiculous suppositions yet, climate changed is being blamed for domestic violence worldwide. As patently absurd as this sounds, in an op-ed in The Washington Post they assert that climate change can push men in underdeveloped countries to abuse their women. All this time I just blamed football season.
Climate change, which was once just limited to actually changing the climate is now sharing the blame for much of societies bad behavior. Of course, one could argue that people should be responsible for their own actions, but between climate change, covid, and white supremacy excuses are being stacked for all of the world's bad actors.
According to an op-ed in the Washington Post, if a man in a poor country brutalizes a woman, his victim could attribute her aggressor's malice and cruelty at least in part to climate change.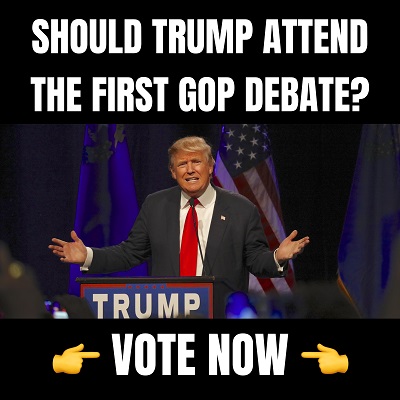 In their article co-published Tuesday by the Post and the Fuller Project, their interests apparently converged, culminating in the suggestion that "the threat of violence could become more common as climate change makes extreme weather events more intense and frequent."
There is simply nothing that climate change can't do…. https://t.co/rKF91nx12U

— Dr Jordan B Peterson (@jordanbpeterson) January 5, 2023
Of course, this assertion is absurd, but it is still interesting. By giving abusive men in poor countries a pass by excusing their behavior because of climate change, can't the same be said for poor people in America? If Earl tunes up his old lady down at the trailer park, couldn't his behavior be blamed on weather? Because after all, climate change is nothing more than weather. By this skewed logic the folks at the WaPo want to blame the weather on women getting beaten worldwide. Once again, women lose. At least ill-tempered drunks everywhere now have a fresh excuse.
Terry McGovern, chair of the Population and Family Health department at Columbia University, told the Post, "Heat waves, floods, climate-induced disasters increase sexual harassment, mental and physical abuse, femicide, reduce economic and educational opportunity and increase the risk of trafficking due to forced migration."
What is interesting is McGovern and his colleagues fail to explain sexual harassment, mental and physical abuse, femicide, and trafficking that has been taking place for pretty much all of human history. If climate change is a fairly new, man-made phenomenon, then why have all of these things been taking place for hundreds, if not thousands of years?
McGovern conceded that the data remains limited on some fronts.
Nitya Rao, a gender professor at the University of East Anglia, suggested that the "climate discourse is all about the numbers, but the evidence on violence and changes in power dynamics cannot be captured that way, and so it is not given the same weight."
With an apparent dearth of proof to substantiate their claims, the article's authors seized upon an indirect link between bad weather and domestic violence taken up in the U.N.'s intergovernmental panel on climate change's recent report.
"Climate increases conflict risk by undermining food and water security," said the U.N. report, which may ultimately lead to an increase in "violence against women, girls and vulnerable groups."
This claim was coupled with a concession: "The influence of climate is small compared to socioeconomic, political and cultural factors."
So, what we essentially have are dubious claims backed up by minimal evidence being published by a suspiciously untrustworthy outlet like the WaPo, with the source material coming from another useless entity in the United Nations. I'm going to call bull on this one. Earl down at the trailer court will need a better excuse than a rainy day or a heat wave the next time he tunes Betty Lou up. Climate change already has enough on its plate, let's excuse it from domestic violence until we have actual proof of both.
Notice: This article may contain commentary that reflects the author's opinion.
---


Calling All Americans! Patriot Fetch is Conservative Breaking News Headlines every day, all day. Go to PatriotFetch homepage for daily Conservative news or look below for the next hot story!