Democrats are, by and large, hypocrites. The latest example of this comes from Democrat Rep. Katie Porter from California, who is now facing accusations by a former staff member of ridiculing individuals for "reporting sexual harassment" along with a laundry list of other demeaning comments.
The claims come just a few days after a series of text messages leaked indicating that Porter might have fired a staffer due to being diagnosed with COVID-19. Gee, that doesn't sound very compassionate. Isn't that one of the traits the left tries to say they excel at? Well, if this is what their compassion looks like, I'd hate to see their mercilessness, wouldn't you?
According to a report from TheBlaze, "The Huffington Post noted in 2018 that Porter, endorsed by Sen. Elizabeth Warren (D-Mass.) and Vice President Kamala Harris, was previously in an abusive relationship and subjected to sexual harassment at home."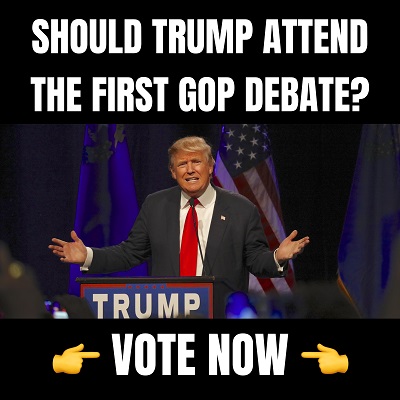 "Despite Porter's possible personal insights into the gravity of the issue, one of her former staffers, Sasha Georgiades, indicated that the Democratic congresswoman berated at least one other staffer who had reported sexual harassment in her office, reported Fox News Digital," the report continued. "A U.S. Navy veteran and former Wounded Warrior fellow for Porter, Georgiades suggested the congresswoman 'ridiculed people for reporting sexual harassment.'"
Georgiades then revealed that a staff, who has not yet filed "anything with the ethics committee," talked about the matter of sexual harassment in the congresswoman's office with Porter personally.
According to Georgiades, Porter "basically told the individual to grow up," which is the motivation that prompted the staffer to quite her job not long after.
Georgiades then said that Porter, in an effort to dissuade folks from highlighting the potential abuse claims in her office said that Porter "made fun of individuals whose parents passed away from COVID."
If that's true, then that is unacceptable behavior that ought to come with a resignation. How heartless and cold can you possibly be to mock and make fun of people who have lost loved ones to an illness? And Porter is the kind of people that citizens of California want to represent their interests? Really?
"While COVID suffered by others may be a laughing matter for the Democrat representative, the laughing evidently stops at her front door. TheBlaze previously reported that Georgiades was apparently fired over her COVID-19 diagnosis that led to Porter's infection," TheBlaze said.
A leaked text message shows Porter ousting the Navy veteran, who served in her office for two years, over an alleged "failure to follow office policies."
Twitter account Dear White Staffers, which is supposedly operated by black and indigenous congressional staffers, shared the messages.
VIBE CHECK: Rep. Katie Porter fires staffer after both test positive for COVID. Full texts from the Congresswoman firing the staffer via text. Shared with permission from staffer. pic.twitter.com/jbhn2NzrmB

— Dear White Staffers (@DWS________) December 29, 2022
"Georgiades suggested to Reason that at the time, she had figured herself sore from exercise, given that she hits the gym just about daily. Accordingly, she had not taken a COVID-19 despite feeling slightly unwell. This, she indicated, amount to a violation of the office's protocol on testing," the news outlet reported.
After Porter contacted Georgiades through a text message about her dismissal, the Navy veteran wrote, "I hate to have disappointed you in the manner, as I know it isn't an excuse I had found out my friend from the navy had been murdered and my head was not in the best place. Not an excuse but the reasoning for the lack of forethought. I appreciate everything this office has done for me."
Porter fired back, "Well you gave me Covid. In 25 months, it took you not following the rules to get me sick."
Newsflash, Porter. It's pretty much a statistical guarantee that every single person on this planet is going to get Covid. Might as well stop shaking in your boots over it and try to keep yourself as healthy as possible. However, it's likely going to get you again at some point. Are you going to panic like this forever?
"One complaint from a purported anonymous staffer claimed that 'sexual harassment is not taken seriously and is swept under the rug' in Porter's office," the report pointed out.
MORE: Former Rep. Katie Porter staffers speaking out and confirming or corroborating previous posts. 👇🏾 pic.twitter.com/x2bELvKXKA

— Dear White Staffers (@DWS________) December 31, 2022
Another complaint stateed, "Katie Porter is abusive. Unable to cope with basic demands of being a member so she takes it out [on] staff. Says rude/racist things (anti-black esp) and tries to mask it as edgy humor."
Porter "was always screaming at her staffers over the phone during her fundraising call time. … I love her, but I've never hated my life more than when I worked for her. I've worked for many reps, and her campaign has more turnover, more burnt out 22-25 year olds that I've ever seen. Including myself," said yet another complaint.
Sounds to me like an investigation needs to be done to see if these kind of comments can be proven true or at least further supported.
Notice: This article may contain commentary that reflects the author's opinion.
---


Calling All Americans! Patriot Fetch is Conservative Breaking News Headlines every day, all day. Go to PatriotFetch homepage for daily Conservative news or look below for the next hot story!