In a move that clearly indicates our culture is one that worships death, particularly of the young and innocent, the Food and Drug Administration has recently announced that retail pharmacies such as CVS and Walgreens are now allowed to provide their customers with abortion pills. When a society becomes so morally bankrupt it will not protect its most vulnerable citizens, unborn children, it not only risks falling under God's judgment, but could end up destroying itself from the inside out.
The Daily Wire is reporting that Mifepristone, an abortion drug, was previously only available for purchase through doctors, clinics, and some mail-order pharmacies. That is no longer the case thanks to a new rule change from the FDA that will allow any pharmacy that abides by its guidelines to fill the prescription orders both in stores and by mail.
If you don't believe that demonic forces and entities are real, how do you explain the bloodlust prevalent in this country, especially from the radical left, when it comes to pre-born children? This is truly disturbing.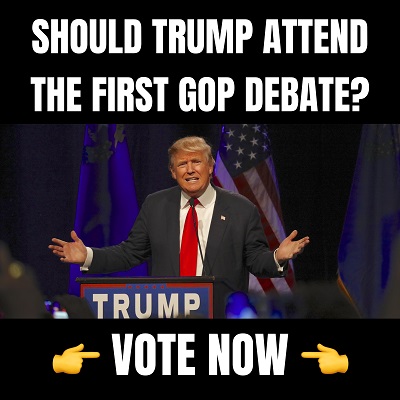 "Mifeprex and its generic Mifepristone Tablets, 200 mg, are available under a single, shared system risk evaluation and mitigation strategy (REMS), known as the Mifepristone REMS Program, which sets forth the requirements that must be followed for mifepristone for medical termination of pregnancy through ten weeks gestation," the FDA went on to state in a update on Tuesday.
The agency then issued a recommendation against buying Mifepristone online without having a prescription.
"The FDA does not have regulatory oversight of prescription medicines from outside the legitimate U.S. drug supply chain; therefore, the FDA cannot ensure the safety, effectiveness, or quality of those medications," the guidance pointed out.
"According to the Guttmacher Institute, medication abortion accounted for 54% of U.S. abortions in 2020. That percentage is likely to increase as retail pharmacies provide abortion pills," the Daily Wire reported. "The new FDA update comes following a year of significant changes to abortion policies. In June, the Supreme Court overturned Roe v. Wade and returned abortion laws to individual states."
Progressives are so desperate to allow the murder of pre-born children that they will bend any and every rule and regulation on the books, or simply create new ones, to ensure the practice of child sacrifice continues in the United States. These people don't fight for anything as hard as they do the act of abortion. This should tell you something.
"Thirteen states had trigger laws that further limited abortion following the court's decision. Several additional states passed legislation after the ruling to tighten abortion restrictions," the Daily Wire said. "Court battles have since ensued, with some new abortion limitations placed on hold until cases are held."
A few states, such as Mississippi, have already introduced rulings against abortion pills, proactively preventing this tactic of the left to continue the blood sacrifice they want young women to make for the sake of convenience and to undermine the creation of the traditional family unit.
Mississippi Gov. Tate Reeves, a Republican, stated back in July that physicians in his state will lose their medical licenses if they prescribe abortion pills. And this is exactly the right course of action. In my opinion, these individuals should also be charged as an accomplice to murder for distributing pills that end the life of a pre-born child.
"If a physician is practicing medicine in the state of Mississippi, they have to have a license to do so and if abortion is illegal in our state, which it is, then those medicines will not be allowed and they will not have a license to practice in our state," Reeves stated last summer.
"Any physician that is practicing, whether it's through telemedicine or otherwise… that practices in our state is practicing not only based upon the standards of care that we require in our state, but also based upon state law," he continued.
South Dakota GOP Gov. Kristi Noem also signed a piece of legislation last March that would ban telemedicine abortions.
"With this bill, we will protect both unborn babies and their mothers from this dangerous procedure," Noem penned.
A total of eighteen states "require the clinician providing a medication abortion to be physically present when the medication is administered, thereby prohibiting the use of telemedicine to prescribe medication for abortion," the Guttmacher Institute stated in a report.
Notice: This article may contain commentary that reflects the author's opinion.
---


Calling All Americans! Patriot Fetch is Conservative Breaking News Headlines every day, all day. Go to PatriotFetch homepage for daily Conservative news or look below for the next hot story!