Leftists fear the truth, because truth, opens eyes, and opened eyes means thinking for one's self. Thinking for one's self inevitably leads to individuals realizing they deserve to be free and are more than capable of making their own decisions and thus, they do not need liberal overlords to control their every move.
This is why radical progressives are such big, big fans of censorship, especially when it comes to facts that obliterate the narratives they have taken decades to craft and shove onto Americans through public schools, universities, and entertainment. In order to maintain control and continue to get rich off the backs of hardworking citizens, they need to keep the population in the dark. It's the only way to convince folks that the big, bad boogeymen are going to get them unless they hand over their rights, as that's the only way the nanny state can protect them.
And this is why it's no surprise to find out that a new report has revealed a key federal agency worked hand-in-hand with gun control advocates to bury a study that confirmed law-abiding citizens who owned firearms use them to protect themselves, their property, and their liberty millions of times a year. That goes against the "guns kill people, guns are bad," narrative pushed so, so hard by leftist politicians, loony activists, and news propagandists who are desperately attempting to push gun control laws, piece by piece, until the Second Amendment is erased from existence.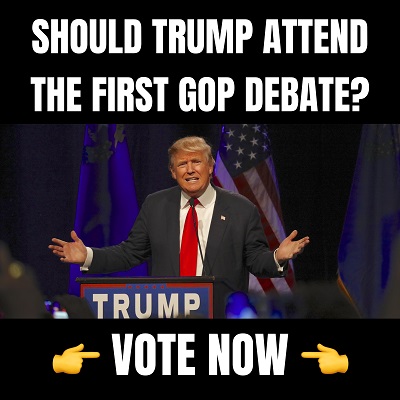 "The Centers for Disease Control and Prevention (CDC) deleted a reference to the study, which it had commissioned, after gun-control advocates said it made passing new gun laws more difficult. The pro-Second Amendment site The Reload reported that the White House and powerful Illinois Democratic Sen. Dick Durbin helped arrange a series of meetings at which the gun control advocates convinced the agency to hide the study," The Daily Wire said.
"[T]hat 2.5 Million number needs to be killed, buried, dug up, killed again and buried again," Mark Bryant, head of theGun Violence Archive,remarkedto CDC officials after a meeting. "It is highly misleading, is used out of context and I honestly believe it has zero value – even as an outlier point in honest DGU discussions."
Update: The CDC never actually sent @teamtrace the statement it drafted in response to the publication's initial inquiry about the agency's decision to change the language on its website about defensive gun use and the lobbying campaign behind it. https://t.co/24igo5iePL

— The Reload (@TheReloadSite) December 29, 2022
"Bryant's email was one of a handful obtained by The Reload which illustrate how gun control lobbyists were triggered by the study by Florida State University Criminology Professor Gary Kleck. That study was one of several the CDC reviewed on defensive gun uses. Kleck's findings represented the upper end of estimates for how many times lawful gun owners defended themselves," the report from the Daily Wire continued.
Bryant then whined that Kleck's estimate was "misinformation," which just happens to be the newest favorite buzzword of the radical left, and stated that it should be eliminated from the CDC's website due to the possibility that gun-rights activists were going to use to bolster their arguments in favor of the Second Amendment.
Duh.
"The CDC initially stood by the study and listed it in the "Fast Facts: Firearm Violence Prevention" portion of its website. But after a September 15, 2021, virtual meeting with gun control advocates, the agency assured them it would revise the section in 2022, according to a December 10, 2021, email obtained by The Reload," the report stated.
"We are planning to update the fact sheet in early 2022 after the release of some new data," Beth Reimels, who serves as the associate director for policy, partnerships, and strategic communication at the CDC's Division of Violence Prevention, commented inthe email. "We will also make some edits to the content we discussed that I think will address the concerns you and other partners have raised."
Back in 2022 — which was oh so long ago, right? — there were references made to studies concerning defensive gun use being removed from the website.
"Estimates of defensive gun use vary depending on the questions asked, populations studied, timeframe, and other factors related to study design," the site says now. "Given the wide variability in estimates, additional research is necessary to understand defensive gun use prevalence, frequency, circumstances, and outcomes."
Kleck referred to the decision to remove the studies as "blatant censorship" that is meant to help skew the gun control debate in favor of those who want to see guns stripped from the hands of law abiding citizens.
"You can't understand any significant aspects of the gun-control debate once you eliminate defensive gun use," Kleck, professor emeritus at Florida State University's College of Criminology and Criminal Justice went on to say. "It becomes inexplicable why so many Americans oppose otherwise perfectly reasonable gun-control measurements. It's because they think it's going to lead to prohibition, and they won't have a gun for self-defense."
"The CDC's decision to remove all estimates on defensive gun uses was first reported by The Trace, a pro-gun control site that disputed Kleck's scholarship. The emails cited by The Reload were obtained through a Freedom of Information Act request filed on behalf of the California Rifle & Pistol Association," the Daily Wire added.
Bryant's group is one of several pro-gun control advocacy organizations that have applied a very broad and loose definition of the phrase, "mass shootings," in order to make it seem as if these incidents are extremely common here in the United States. Under the definition they are using, anytime four or more people are at least injured during an incident involving a firearm, it's considered a mass shooting. So if you use that as your metric, mass shootings happen ten times as often as the more standard definition of the term, which says that a mass shooting requires four or more fatalities.
"But when it comes to defining defensive gun use incidents, Gun Violence Archive uses decidedly conservative criteria, counting only those incidents that appear in media or police reports. By their yardstick, Gun Violence Archive estimates there are less than 2,000 cases of defensive gun use per year," the report said.
Notice: This article may contain commentary that reflects the author's opinion.
---


Calling All Americans! Patriot Fetch is Conservative Breaking News Headlines every day, all day. Go to PatriotFetch homepage for daily Conservative news or look below for the next hot story!