Transgender activists and insane liberals are going to absolutely lose their minds now that a Florida school district is going forward with a brand new policy that will require students to use the bathroom that corresponds with their biological sex after a federal appeals court ruling came through last week. If you listen closely, you can hear the whining and crying now.
"The superintendent of Pasco County Schools, which sits just north of Tampa, announced the new policy Tuesday during a school board meeting. The rule would ban trans-identifying students from using the bathroom of the opposite biological sex and is expected to take effect in the next month," the Daily Wire reported.
"I realize this change in practice may not sit well with some students and some adults, but it is important to know that we as a district and as elected officials are required to abide by the laws of the state of Florida and those of the United States. This change in district practice and procedure does both of those," Superintendent Kurt Browning stated during the meeting.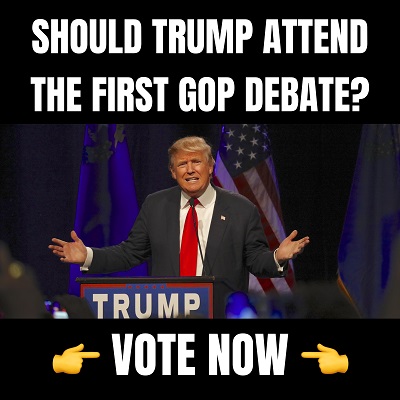 Browning then cited the decision from December handed down by the 11th Circuit federal appeals court concerning a case involving a trans-identifying female student in the St. John's area who was banned from using the boy's bathroom at the school she attended.
"The court ruled that the school's policy banning the student from the boys bathroom does not violate the Constitution or Title IX, the federal law prohibiting sex discrimination in education," the report continued.
"I'm going to do what I have always said I'll do, which is follow the law. The 11th Circuit changed the law," the superintendent remarked. "It would be disingenuous of us to use the St. John's case for the last five years and not use the 11th Circuit case as the basis of our decision-making."
Browning then explained that accommodations will be made for students who identify as transgender.
"I also want the board to be aware that any student wishing to use an alternative restroom will be able to seek an accommodation to use a private restroom at their school," Browning added.
A female senior who identified as transgender took an opportunity to speak at the school board meeting on Tuesday where she said she's been using the boys bathroom for the last four years. And no one has had a problem with this? Basic biology demonstrates clearly that there's a big difference between boys  and girls and that goes well beyond their genitalia. It's not safe for a girl to be in the boys bathroom. It's also not fair to boys who risk being spied on by a girl suffering from a mental illness that makes her think she's a male.
"I don't think this policy is going to do any good for anyone," the student went on to say. "I'm probably not going to follow the rules, so come what will."
Well, when you don't follow the rules, young lady, there are consequences. Apparently, this is a lesson she has not learned from her parents. There are righteous causes for which one can and should disobey the rules. This, however, isn't one of them.
Back in the fall, Pasco County Schools announced that their district would no longer use "safe spaces" or display "safe space" stickers.
"The superintendent said the 'safe spaces' were causing confusion for school staff, who were unsure whether a student's presence in a designated 'safe space' triggered a staffer's legal duty to report a change in a student's well-being to their parents. Florida's new parental rights education law requires school staff to report changes in children's well-being to parents. Another point of confusion was that students might mistakenly think a conversation in a 'safe space' was confidential and would not be disclosed to their parents, Browning said," the Daily Wire stated.
The new bathroom policy at Pasco County Schools comes as the debate continues to rage across the country concerning transgender students the bathroom of the gender they claim to identify as. Let's hope common sense makes a comeback sometime soon.
Notice: This article may contain commentary that reflects the author's opinion.
---


Calling All Americans! Patriot Fetch is Conservative Breaking News Headlines every day, all day. Go to PatriotFetch homepage for daily Conservative news or look below for the next hot story!