Wars have been waged since people got advanced enough and pissed enough to craft weapons and kick the crap out of their neighbors. That doesn't make it right or more acceptable, but like they say, "war is hell". The urge to fight is hardwired into human DNA, and it doesn't matter what the weapon of choice is, whether it be a rock, bow and arrow, sword or Abram's tank. If you believe Greasy Gavin Newsome, the failing governor of the most dangerous state in the union that just so happens to have some of the strictest gun laws on the books, then the government should take away anything that could be considered a "weapon of war". Good luck cutting that cheap steak. What do I mean? Check this out.
California Gov. Gavin Newsom (D) railed against "weapons of war" after the suspected Half Moon Bay shooter used a handgun to kill seven people.
ABC 7 observed that on Tuesday, the day after the massacre was carried out with a handgun, Gov. Newsom visited Half Moon Bay and said, "One common denominator are these damn guns. No opposition to someone owning gun responsibility [sic]. But what the hell is wrong with us? That we allow these weapons of war and large capacity clips out on the streets or sidewalks? Why have we allowed this culture, this pattern to continue?"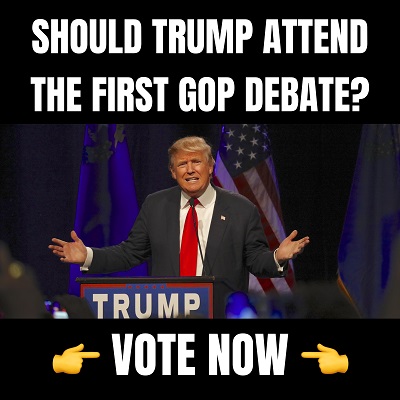 Gavin Newsom Blasts 'Weapons of War' After Handgun Used in Shooting https://t.co/TpsA1hB07l via @BreitbartNews

— Rob Mattox (@RobMattox2) January 27, 2023
Newsom tips his hair gelled covered hand immediately by calling "magazines" clips. Responsible gun owners and most people that aren't acting in tv or the movies know that it is called a magazine and not a clip. Far be it from Newsom to be well versed on an issue. Especially one he can cull political favor with by parroting the media's narrative. Instead, Gavin waves his arms excitedly and spouts some platitudes while ignoring the real question; if gun laws work, why haven't they worked? You can apply the "Moneyball" principle to this. The lowest number of gun related crimes should be in the cities and states with the strictest laws, right? Then why is Chicago a war zone? Why is New York City too dangerous to walk around at night? Why are there mass shootings in unarmed California? Riddle me that, Gavin.
CBS News interviewed Newsom in the wake of the Lunar New Year attack, and he described the Second Amendment as a "suicide pact." He made clear that he and California lawmakers will continue to work on passing more gun control.
Newsom and the left think disarming law abiding Americans is the answer to gun violence. The problem? Criminals don't follow the law! Taking "weapons of war" off the street will do nothing but empower criminals, and that's bad for California and America. Greasy Gavin has no answers, and his state is getting more deadly by the day.
Notice: This article may contain commentary that reflects the author's opinion.
---


Calling All Americans! Patriot Fetch is Conservative Breaking News Headlines every day, all day. Go to PatriotFetch homepage for daily Conservative news or look below for the next hot story!