Guess we are going to die! Despite the decades of progress toward recycling, reducing, and reusing, according to climate czar and Stonehenge lookalike John Kerry, it's probably too late. Now mind you, Kerry is a career politician and not a scientist. He isn't even a fake doctor like Jill Biden, but if he is accurate, we are all pretty much doomed.  Kerry showed up at Davos, Switzerland for the World Economic Forum, hopefully by wind-car, to sip champagne, eat hor-d'oeuvres, and let the rest of the civilized world know not to bother since us savage humans can't go zero-carbon. By the way, we ARE carbon, so evidently Kerry and his ilk want most of us dead anyway. I digress.
President Joe Biden's Special Envoy for Climate, John Kerry appeared at the World Economic Forum (WEF) on Tuesday to share predictions of doom should the world fail to cut carbon pollution.
"I am not convinced we're going to get there in time to do what the scientists said, which is avoid the worst consequences of the crisis," he said, promoting a "no-carbon" future to prevent global temperatures from rising.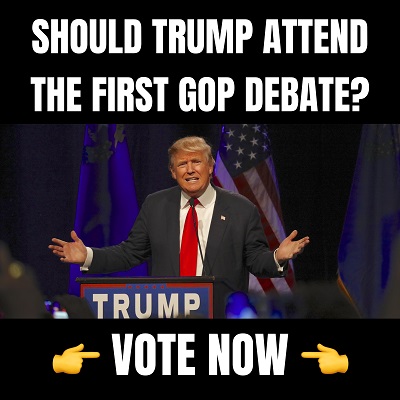 At Davos, John Kerry Predicts 'Worst Consequences' of Climate Change https://t.co/S2QsXVQjQk via @BreitbartNews

— Rob Mattox (@RobMattox2) January 18, 2023
As I said, a "no-carbon" future is an empty planet, since every breath we expel is Co2. Pretty neat, right? Not only do the global elites want us dead to save the planet, but it might also still be too late! Perhaps John Kerry could set a good example for the peasants? Again, I digress.
Kerry gloomily noted to the Davos elites that despite recent global entities pledging to be carbon neutral by 2050, there was not enough progress.
"You and I, we know, they don't have a clue how they're going to get there," he said. "And most of them aren't on track to get there."
It can be safely assumed that Kerry and many of his elite cohorts at Davos don't have a clue. It's shameful that someone John Kerry's age doesn't know better. Kerry is old enough to remember the new ice age we were famously forecasted back in the 1970's. Presumably he also remembers acid rain, steel cans, plastic ring tops, toxic waste and all of the other treats of the 70's and 80's. You know, all of the things we have managed to reduce, reuse, recycle, and mostly clean up. Alas, despite all of our efforts, guess we are still going to fry.
Kerry blamed the flooding in California as a consequence of climate change.
"On the one hand, the destruction is unfathomable flooding that's just amazing, not just California, but Nigeria, Uganda … other places."
"We're not doing everything we promised, nobody," he said.
He bemoaned the ongoing environmental consequences of climate change noting that "half the species of the planet have already been killed."
We are at a point politically where every natural disaster will be blamed on the boogieman of climate change instead of just being bad weather. Glaciers once pushed as far south as the Ohio river as evidenced by wooly mammoth remains in Northern Kentucky. What happened to the wooly mammoths and the glaciers, cars running leaded gas? The point is, weather is cyclical, and climate change is not an existential threat to anything but Democrat bank accounts. Kerry also fails to recognize that an estimated 99.9 percent of all species to ever inhabit the planet have gone extinct. What caused that, smoking? Climate change is real, but the threat to life as we know it isn't, and profiteers are making bank and scaring the hell out of a generation while ruining world economies and killing poor people in the process. But hey, at least Stonehenge Kerry got his tasty treats, his private flight and his pay for lying to the WEF, so at least someone is winning.
Notice: This article may contain commentary that reflects the author's opinion.
---


Calling All Americans! Patriot Fetch is Conservative Breaking News Headlines every day, all day. Go to PatriotFetch homepage for daily Conservative news or look below for the next hot story!