Conservative firebrand Rep. Matt Gaetz, a Florida Republican, has extended an olive branch to GOP colleague Mike Rogers of Alabama, after a rather intense confrontation took place last Friday on the House floor that almost turned into fisticuffs had Rogers not been restrained by other House Republicans.
Man, things are starting to get tense even within the party. That's to be expected though. When Donald Trump became president, it signaled the beginning of the end of the establishment within the GOP. It wasn't an instant death, which is why there are still battles like these going on, but with the number of concessions new House Speaker Kevin McCarthy ended up making in order to get the position by gaining support from the holdouts, it's pretty clear we're done with politics as usual.
According to the Daily Wire, "Gaetz, who was one of the last GOP holdouts blocking Kevin McCarthy from assuming the role of speaker of the House, drew Rogers ire after Gaetz voted 'present' in the 14th ballot to once again deny McCarthy. Rogers had to be held back by North Carolina Rep. Richard Hudson in the dramatic confrontation that was followed by another vote in which McCarthy took the speaker's gavel."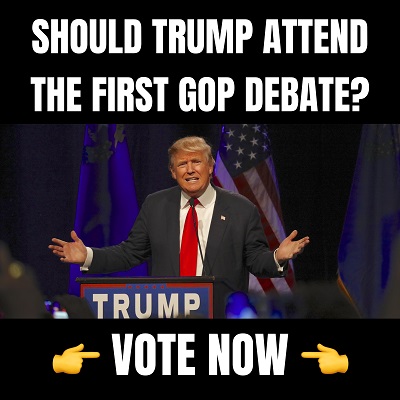 "@RepMikeRogersAL and I have a six-year productive, working relationship," Gaetz shared on Twitter. "We're going to work together wonderfully going forward. I don't think there should be any punishment or reprisal just because he had an animated moment. He has my forgiveness."
.@RepMattGaetz and I have a long and productive working relationship, that I am sure will continue. I regret that I briefly lost my temper on the House Floor Friday evening and appreciate Matt's kind understanding. https://t.co/8GmbJHO3cK

— Mike Rogers (@RepMikeRogersAL) January 8, 2023
That's a pretty mature response. It would be easy to hold a grudge with a guy who tried to punch your lights out. And I don't think anyone would blame Gaetz for not wanting to be around the guy much after that, but the fact that he's offering up forgiveness and shrugging the whole thing off is the way to handle things.
The responses Gaetz posted on his social media account  included a link to a video featuring an interview he did on "Fox News Sunday," where he shared a similar sentiment.
"Mike Rogers is going to be a terrific chairman of the Armed Services Committee, and we share a deep commitment to our national defense, to our men and women in uniform," he stated. "Of course, in a late-night moment of high drama, people can have moments of frustration."
Rogers issued a public apology to Gaetz over his actions on the House floor.
"@RepMattGaetz and I have a long and productive working relationship, that I am sure will continue. I regret that I briefly lost my temper on the House Floor Friday evening and appreciate Matt's kind understanding," he posted.
And that's how you handle heated differences, ladies and gentlemen. You don't wish for the other person's death, which is a typical liberal response due to the fact that the left is completely and utterly ruled by their emotions. You don't seek to utterly ruin their life out of bitter hatred. You man up (or woman up) put on your big boy pants, and own it, asking for forgiveness, and making things right. It's called "maturity."
The Daily Wire said, "Gaetz was one of 20 Republicans who initially refused to vote for McCarthy to become House speaker. The holdouts finally relented, with members either voting for McCarthy or voting 'present' to lower the 218-vote threshold, after winning a series of pledges from McCarthy."
Most extraordinary CSpan floor video I have ever seen https://t.co/sFTPF8WCdJ

— Erik Wasson (@elwasson) January 7, 2023
During an interview with the New York Post, Gaetz stated that some of the concessions McCarthy made in order to gain the favor of GOP holdouts could be seen as early as Monday.
"I feel like the American people won. I feel that the House of Representatives will be a healthier institution," Gaetz said during the Post. "Many of these things had been resisted by Kevin McCarthy as early as Monday and now we have an exquisite rules package."
Congress resumed Monday moving forward on a rules package.
Notice: This article may contain commentary that reflects the author's opinion.
---


Calling All Americans! Patriot Fetch is Conservative Breaking News Headlines every day, all day. Go to PatriotFetch homepage for daily Conservative news or look below for the next hot story!