Former Speaker of the House Nancy Pelosi, a California Democrat revealed that she sold off 30,000 shares of stock in Alphabet, the parent company for Google, just a month before the Department of Justice opened up an antitrust lawsuit against the tech company. Gee, it's almost as if she knew this lawsuit was coming and decided to dump her stock in the company before it's worth went swirly down the toilet. But she wouldn't do something like that, right? That would be insider trading, an illegal practice.
Well, according to a report published by the Daily Wire, federal regulators stated in a complaint on Tuesday that Google monopolizes tools used by publishers to sell ads and that companies use to purchase advertisements. Pelosi, who stepped down from her leadership position in the House of Representatives but is still a member of Congress, sold 10,000 shares of Alphabet Class A stock on Dec. 20, 21, and 28, for a total of 30,000 shares, according to federal disclosures. This sale was worth between $1.5 million and $3 million. The three disclosures were signed digitally by Pelosi on Jan. 12.
"Although shares for Google have increased roughly 8% over the past month, the company's stock price declined some 6% this week as news of the antitrust lawsuit became public," the report said.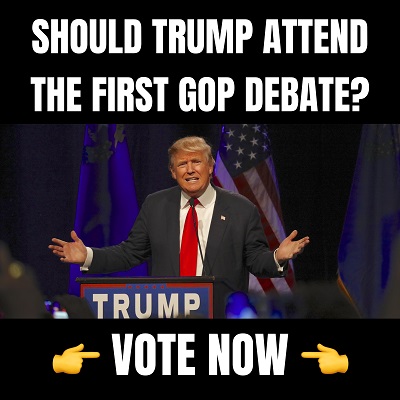 Here's more information from DW:
Officials claimed that Google has engaged in a "pattern of acquisitions to obtain control over key digital advertising tools" and has manipulated auctions to "deprive rivals of scale." Such moves may violate the Sherman Act, which outlaws "monopolization, attempted monopolization, or conspiracy or combination to monopolize" deemed unreasonable by the court system. Google said in a statement that the Justice Department lawsuit attempts to "pick winners and losers" in the "highly competitive" advertising technology space.

Pelosi and her husband, Paul, have been repeatedly accused of leveraging insider knowledge that the veteran lawmaker holds in order to increase earnings in the stock market. The filing also revealed that the top Democrat sold shares of Netflix, PayPal, Salesforce, Tesla, and Disney.
Nancy's hubby, Paul Pelosi, seems to have cut his losses in software company Nvidia last year, right before the U.S. put some new restrictions in place on computer chip sales to both Russia and China. Mr. Pelosi sold a total of 25,000 shares from the company on July 26 with an average price of $165.05 per share, which led to a loss of around $341,365, according to disclosures. Just one month later, Nvidia revealed the restrictions from the government concerning the exporting of the A100 and H100 circuits. Again, it seems Paul received some key information that tipped him off about the restrictions, which then led him to make the decision to sell his stock in Nvidia.
"The couple has also placed stock market bets in the middle of heated policy debates in Congress. In 2021, Paul Pelosi bought over $6 million in options contracts related to technology stocks while lawmakers worked on antitrust legislation," the Daily Wire said. "Asset purchases from members of Congress and their immediate families amounted to $267 million in 2021, according to a report from the New York Times' DealBook, while sales amounted to $364 million. Officials working at the Federal Reserve have also faced criticism for purchasing individual stocks amid their work to chart the nation's monetary policy."
Missouri Republican Sen. Josh Hawley has now introduced a piece of legislation known as the Preventing Elected Leaders from Owning Securities and Investments Act, cleverly abbreviated as the PELOSI Act, as a means of addressing the issue of lawmakers using inside information to help make themselves wealthy though playing the stock market. The bill would place a ban on politicians from holding individual stocks, diversified mutual funds, and exchange-traded funds.
"For too long, politicians in Washington have taken advantage of the economic system they write the rules for, turning profits for themselves at the expense of the American people," Hawley remarked in a news release.
Notice: This article may contain commentary that reflects the author's opinion.
---


Calling All Americans! Patriot Fetch is Conservative Breaking News Headlines every day, all day. Go to PatriotFetch homepage for daily Conservative news or look below for the next hot story!