The president of the National Border Patrol Council was none too happy after President Joe Biden paid a visit to El Paso, Texas to supposedly take a look at the ongoing border crisis which continues to see record numbers of illegal immigrants crossing over into the United States on a daily basis, condemning him for not actually coming to the location where the crisis is unfolding.
Which kind of defeats the purpose of even going, right? If you say you're going to the border to see what's happening and get a first hand look at things, then you should go where it is the worst, not where there isn't anything happening. Unless, of course, there is a reason you are avoiding these areas. Like to continue allowing the border to remain "open," so these migrants can continue to come over. What reason would the president have for allowing such a brazen violation of U.S. law?
An expansion of the Democratic Party voter base, perhaps?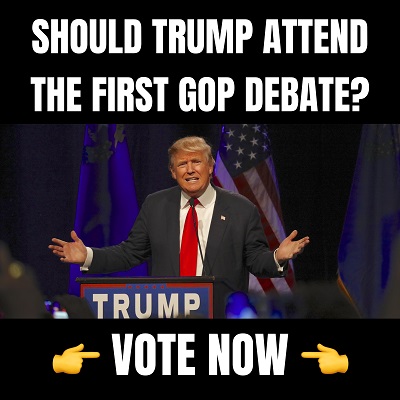 The Daily Wire reported that law enforcement agents actually removed illegal migrants from the streets of El Paso last week in preparation of Biden's visit. Again, why would such action be taken if not to provide Biden with justification for continued neglect of this crisis? Pretend nothing is happening and then nothing has to be done.
"The only people that he met with in the in the Border Patrol were upper-level management," Brandon Judd snapped while discussing the president's visit. "If they don't tell him what he wants to hear, they're subject to be moved. He did not meet with any rank-and-file frontline agents."
"Every single Border Patrol agent that I've spoken with is extremely frustrated and upset about what just took place yesterday," Judd added, according to a report from  the Daily Mail. "They are upset that he was not willing to see what's actually going on. They're upset that they cleaned everything up. They're upset that him knowing that he was going to bring the mainstream media with them, that we all of a sudden doubled the number of agents in the field so the mainstream media would say: 'Hey, there's nothing going on here, nothing to see.'"
"He didn't tour any facilities where migrants would have been. So he didn't see anything. He did not see any of the chaos that he's created, that he's caused," Judd said, concluding his thoughts. "He didn't get any more of an understanding [than] what he had before he went, and again, that's politics. It was just optics. It was a photo shoot."
He's not wrong.
When Biden showed up in Texas, he was greeted by GOP Gov. Greg Abbott who promptly handed him a scathing letter that rebuked him sharply for failing to take action to resolve the border crisis, declaring, "Your visit to our southern border with Mexico today is $20 billion too little and two years too late. Moreover, your visit avoids the sites where mass illegal immigration occurs and sidesteps the thousands of angry Texas property owners whose lives have been destroyed by your border policies. Even the city you visit has been sanitized of the migrant camps which had overrun downtown El Paso because your Administration wants to shield you from the chaos that Texans experience on a daily basis. This chaos is the direct result of your failure to enforce the immigration laws that Congress enacted."
"Under your watch, by contrast, America is suffering the worst illegal immigration in the history of our country," Abbott's letter went on to say. "Your open-border policies have emboldened the cartels, who grow wealthy by trafficking deadly fentanyl and even human beings. Texans are paying an especially high price for your failure, sometimes with their very lives, as local leaders from your own party will tell you if given the chance. All of this is happening because you have violated your constitutional obligation to defend the States against invasion through faithful execution of federal laws."
"When you finish the photo-ops in a carefully stage-managed version of El Paso, you have a job to do," Abbott said, before going on to list the various steps Biden should take:
ou must comply with the many statutes mandating that various categories of aliens "shall" be detained, and end the practice of unlawfully paroling aliens en masse.
You must stop sandbagging the implementation of the Remain-in-Mexico policy and Title 42 expulsions, and fully enforce those measures as the federal courts have ordered you to do.
You must aggressively prosecute illegal entry between ports of entry, and allow ICE to remove illegal immigrants in accordance with existing federal laws.
You must immediately resume construction of the border wall in the State of Texas, using the billions of dollars Congress has appropriated for that purpose.
You must designate the Mexican drug cartels as foreign terrorist organizations.
Now that's what a backbone looks like.
You can guarantee that Abbott had been waiting a long time to ensure that every single word of what he wanted to say made it into that letter and that it was put directly into the hands of the president so he could read it himself.
That had to be immensely satisfying.
Notice: This article may contain commentary that reflects the author's opinion.
---


Calling All Americans! Patriot Fetch is Conservative Breaking News Headlines every day, all day. Go to PatriotFetch homepage for daily Conservative news or look below for the next hot story!