Reporters working for news outlets Newsmax and National Public Radio swarmed on White House Press Secretary Karine Jean-Pierre bringing up the false statements she made concerning the classified documents debacle currently unfolding within the Biden administration, asking her if she was "sorry" for making the comments and whether or not she was worried they would ultimately destroy her credibility.
Well, to be fair, she'd have to possess credibility first, in order to have it be destroyed or lost. Which she obviously doesn't as she works for the White House, so no sweat there, right?
James Rosen, White House correspondent for Newsmax, kicked things off by explaining that Jean-Pierre hand been forced the same day to correct a few statements that were made last Friday, according to the Daily Wire report.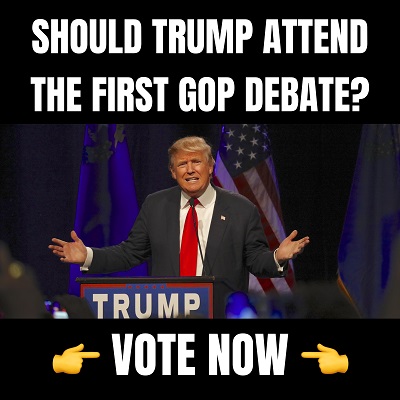 "What she had initially said was that a thorough search had been completed and that all classified documents in President Joe Biden's possession — whether at the Penn Biden Center or his Wilmington, Delaware, home and garage — had been properly accounted for and disclosed. But that turned out not to be the case when additional documents were discovered to be in the president's possession on Saturday," the report stated.
"Do you feel badly that you gave out false information?" Rosen went on to ask during the briefing, but he received no response to his query.
"NPR White House correspondent Tamara Keith asked a similar question when Jean-Pierre called on her, wondering whether the new and contradictory information would undermine her credibility as White House press secretary," the Daily Wire said.
"Are you upset that you came out to this podium on Friday with incomplete and inaccurate information? And are you concerned that it affects your credibility up here?" Keith asked KJP.
"Well, what I'm — what I'm concerned about is making sure that we do not politically interfere in the Department of Justice, that we continue to be consistent over the last two years, and — and that is — continue to refer you all, when it comes to an ongoing process," Jean-Pierre answered, reminding Keith that she had been speaking from the statement that was issued by White House counsel, which at the time indicated that all documents in the scandal had been disclosed.
Rosen gave it a second attempt by shouting out at the end of the briefing, "You told us something six times that turned out to be false. Are you sorry about that?"
In true liberal fashion, KJP answered by saying, "I'll see you tomorrow," totally ignoring the question, closing up her binder and heading quickly for the exit.
She then said, "Come talk to me. I'll see you tomorrow."

The non-answer is really an answer, isn't it?
The answer is obviously no. Since when has a liberal ever been upset felt guilty about lying to the American people. It's as natural to them as breathing. She's simply a pawn, a cog in the wheel so to speak, in bigger machine that is the Democratic Party. The powers-that-be have handed down her marching orders and she does whatever they tell her to do. In her position, that means lying. A lot.
Notice: This article may contain commentary that reflects the author's opinion.
---


Calling All Americans! Patriot Fetch is Conservative Breaking News Headlines every day, all day. Go to PatriotFetch homepage for daily Conservative news or look below for the next hot story!