It's ok to be wrong. Predicting the future is dicey stuff. Even Nostradamus occasionally misses a prediction, based on how you interpret his writings, of course. However, if you are a leftist biologist predicting mass extinctions and you have spent literally your entire career being wrong about almost everything, the left will simply move the goal posts and give you a platform to spout your wild claims. That scenario is precisely what happened on CBS recently on the New Year's first edition of the ghost of the once important news magazine 60 Minutes. What once was one of the most respected hours of journalism on television has been replaced by far-left ideology and political narratives. Recently a biologist named Paul Ehrlich, who has spent the balance of his 90 years on the planet being incredibly wrong had more crazy predictions. Check this out.
In a "60 Minutes" interview run on CBS Sunday night, Ehrlich suggested that a mass extinction — not wholly unlike the one he prophesied would take place in the 1970s but never happened — was under way.
Despite having had the primary claim in his magnum opus proven wrong by real-world trends, Ehrlich doubled down, concluding that the world now faces "too many people, too much consumption, and growth mania."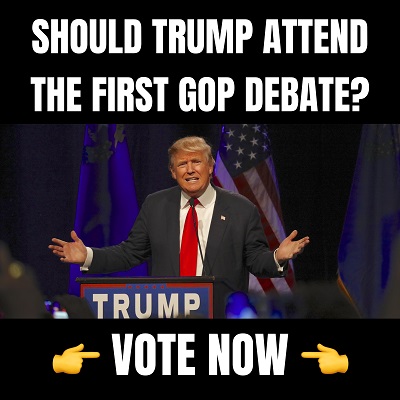 Not for nothing, but if Ehrlich was serious about overpopulation, he could certainly help by at least one. Instead, he would rather spout nonsense disguised as science despite making the same claim decades ago. Hey, if at first you don't succeed, keep guessing! Keep guessing is exactly what Ehrlich has been doing his entire career.
Ehrlich told "60 Minutes" that the "rate of extinction is extraordinarily high now and getting higher all the time."
"Humanity is not sustainable," he claimed. "To maintain our lifestyle — yours and mine, basically — for the entire planet, you'd need five more earths. Not clear where they're gonna come from."
Correct.

Ehrlich has simultaneously the worst and most evil track record of any "intellectual."

He's been consistently wrong about everything forever…and yet his "ideas" appeal a lot to the elite because they think everyone who isn't them is yucky! https://t.co/R5EHOICkZw

— Andrew Follett (@AndrewCFollett) January 2, 2023
Well, that is certainly bad news. Where are we going to get five more Earths? Last time I checked the one we have seemed to be fairing pretty well, and with Joe Biden and the climate kooks riding to the rescue things should be golden, or green for years to come! Perhaps Ehrlich is crazy as a loon, and we need to stop listening. Check out some of his more impressive misses!
Ehrlich predicted that civilization would meet its end in the 1970s; England would disappear by the year 2000; India was doomed; and American life expectancy would drop to 42 years by 1980.
He also wrote in '68 that heat from greenhouse gases would melt polar ice and humanity would overwhelm the wild. Today, humans have taken over 70% of the planet's land and 70% of the freshwater."
Researchers recently indicated in the journal Earth System Science Data that, contrary to Ehrlich's suggestion, only 14.6% of lands have been modified by humans across the globe.
A 2020 study suggested that roughly 50% of the earth's surface sees low human influence.
Ouch. Even a broken clock is right twice a day, and Ehrlich can't even hit that low bar. So, why does the leftist media give a kook like this any platform? Because it fits their anti-human narrative. The left wants nothing more than fewer mouth breathing apes (us), and more of their enlightened, communist associates. Needless to say, not everyone is in agreement.
Steven Pinker, a Harvard professor and cognitive psychologist, wrote that he was "stunned to see always-wrong Paul Ehrlich softballed as an authority on imminent doom."
The Cato Institute's HumanProgress.org underscored how "Paul Ehrlich was wrong in 1968 and he's still wrong now," suggesting that CBS should be ashamed for "leaving his narrative unchallenged."
Marian Tupy, writing in HumanProgress, suggested that this is just the latest instance of "left-leaning media outlets" helping to normalize "their message of anti-humanism and anti-natalism."
Even Elon Musk weighed in, which he never does (kidding).
His "Population Bomb" book might the most damaging anti-human thing ever written

— Elon Musk (@elonmusk) January 2, 2023
So, while the Earth burns, humans overpopulate, and apparently, we have to search for several more Earth's, Paul Ehrlich gets a platform to scare the daylights out of kids and brainwash the soft domes of liberals everywhere. Maybe it wouldn't be a bad thing if some of his predictions actually came true.
Notice: This article may contain commentary that reflects the author's opinion.
---


Calling All Americans! Patriot Fetch is Conservative Breaking News Headlines every day, all day. Go to PatriotFetch homepage for daily Conservative news or look below for the next hot story!