Whoopi Goldberg has never been afraid to insert those size 15 clown shoes in her mouth. Whether it be about the holocaust, racism, or just current events, Whoopi usually has a stupid, racist, hot take. Her latest is a stunner even by her standards. On Monday while discussing (cackling) with her co-hosts on The View about the death of Tyre Nichols at the hands of what we now know are six black Memphis police officers, Whoopi suggested maybe white people need to be beaten by the police too! Check this out.
Whoopi Goldberg asked her co-hosts Monday on ABC's "The View" if "white people" needed to be beaten by police before there was police reform.
Discussing the death of Tyre Nichols, Goldberg said, "Peaceful protests continued nationwide after Friday's release of police footage showing officers savagely beating Tyre Nichols in Memphis. So far, five cops have been charged with second-degree murder and kidnapping. I asked this question way too many times at this table, but you know, when will the brutality finally lead to some police reform from the ground up? Because clearly, it doesn't matter if it's a white policeman or a black policeman. It is the problem with the policing itself. It seems things don't make sense to people unless it's somebody they can feel or they can recognize. Do we need to see white people also get beat before anybody will do anything? I'm not suggesting that. So don't write us and tell me what a racist I am. I'm just asking, is that what people have to see in order to wake up and realize this affects us all?"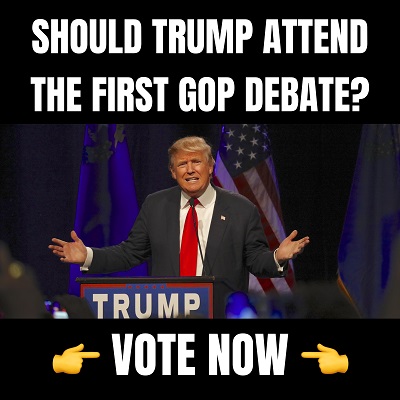 Whoopi Goldberg: 'Do We Need to See White People Also Get Beat Before Anybody Will Do Anything?' https://t.co/4CB7yk9ScG via @BreitbartNews

— Rob Mattox (@RobMattox2) January 30, 2023
Despite the fact that everyone involved is black, Whoopi still deftly managed to make the savage murder of a black man by black cops a race thing. By her logic all of the black people murdering their own across the country are probably white people's fault! Maybe white people need to be murdered too, so black people will stop killing each other. What Whoopi fails to acknowledge is the simple truth that white people get beaten by the police, and even killed by the police. More than black people do, in fact. If you run, resist, or fight with the police you literally are never going to win. That doesn't excuse what was done to Tyre Nichols, as he was brutally murdered for what looked to be no reason. Police reform isn't what is needed. More police training isn't the answer either. In ninety nine percent of these type cases if the suspect complies, nothing bad will happen. When it does, the punishment for the offending officers needs to be harsh and swift. That is what we are seeing now in this case.
Sunny Hostin, Whoopi's co-host chimed in with this.
"I haven't been able to watch the video because I've seen so many. As a mother of a black son who is 6'2″ and 20 years old, my worst nightmare is what is probably on that video."
I don't know how Hostin has seen so many, as the actual number are shockingly low despite the left's narrative. If Hostin did her job as a parent and raised her son to respect authority and the police, then she has zero to worry about. The unfortunate fact is, police are villainized, and young black people are being fed lies which makes them afraid and mistrustful of police. Until parents start teaching their kids to respect the cops instead of fighting or running, unfortunate incidents like the murder of Tyre Nichols will still very occasionally happen. When it does, we should learn, punish, and try to do better, not dismantle the police.
Notice: This article may contain commentary that reflects the author's opinion.
---


Calling All Americans! Patriot Fetch is Conservative Breaking News Headlines every day, all day. Go to PatriotFetch homepage for daily Conservative news or look below for the next hot story!