Podcast host Megyn Kelly was none too happy with CNN's current president Christ Licht for not dropping the hammer on CNN host Don Lemon's controversial comments concerning women being "past their prime." Well, it's easy to see how such a comment would fire up Kelly and many other women out there as the statement is rude and condescending, two characteristics that ooze out of Lemon's pores.
Lemon earned massive backlash from both the political left and right after making the claim that former South Carolina Gov. Nikki Haley, 51, was no longer "in her prime." Haley, taking a shot at President Joe Biden, stated that there were many American politicians who were not "in their prime" and made the suggestion that a cognitive test should be administered to candidates that were over 75-years-old.
Honestly, I like that idea. That should absolutely be something that's mandatory. We need our commander-in-chief to be someone who has the mental faculties to discharge the duties of the office. This is a good way to ensure that happens.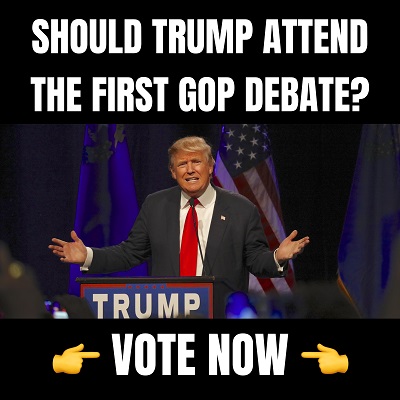 "This whole talk about age makes me uncomfortable. I think it's the wrong road to go down. She says people, you know, politicians are suddenly not in their prime. Nikki Haley isn't in her prime. Sorry, when a woman is in their prime in her 20s and 30s and maybe 40s," Lemon went on to say in response, according to the Daily Wire.
Kelly discussed a report that stated Lemon would receive "recourse" from Licht "if the same stupid things become a trend." Lemon was required to go to sensitivity training and will return to the network on Wednesday.
"I tweeted out, 'If?' I realize he only took over about a year ago but there's a history here. Hello? Hello?" Kelly zinged, before making a reference to "Back to the Future," quipping, "McFly?"
"Here's how I see this latest decision by Chris Licht. Here's a question I have for him. Do women matter? Do we matter? Because it shouldn't have to be that you were raped by a man or 21 women come forward alleging that they were sexually harassed by a man or they were inappropriately touched by a man for their offense to matter. Because we have seen person after person get fired because they caused offense, mere offense, when it comes to race, when it comes to sexual orientation, when it comes to gender identity," she continued.
"Does women's offense matter? " she asked. "Does it matter? Because this guy managed to piss off half the country. And it's not Left or Right, it's male or female, and by the way, a lot of the men are with us. You don't have to be a #MeToo supporter to be irritated and offended by what Don Lemon said. This one's not breaking down along partisan lines."
"Does our offense matter to CNN or does someone have to grab a boob for us to count, Chris Licht?" she shot back at the CNN president. "That's my question to you."
Kelly then made a reference to Lemon's "formal training" after the incident occurred.
"Because Don Lemon's 'reeducation camp' is a farce. It's a lie and we know it. No one's fooled by your stupid fig leaf," she added.
Notice: This article may contain commentary that reflects the author's opinion.
---


Calling All Americans! Patriot Fetch is Conservative Breaking News Headlines every day, all day. Go to PatriotFetch homepage for daily Conservative news or look below for the next hot story!