Disgraced South Carolina lawyer Alex Murdaugh, who was recently convicted for the murder of his wife and son, has learned his fate. Murdaugh will serve two consecutive life sentences for the killings he learned on Friday. In all honesty, if we were a just society that believed in lex talionis, a biblical legal concept, a man guilty of two homicides would be given the immediate death penalty. He wouldn't be given life in jail nor would he rot on death row. The sentencing would be carried out swiftly. That is true justice.
"Murdaugh was found guilty Thursday of murdering his wife, Maggie, and youngest son, Paul, in an attempt to distract from his numerous financial crimes, for which he still faces prosecution. The decision came after just a few hours of deliberation and a six-week trial where more than 70 witnesses testified," the Daily Wire reported.
"Lead prosecutor Creighton Waters explained to Judge Clifton Newman on Friday that the evidence in the trial 'shows [Murdaugh] to be a cunning manipulator, a man who placed himself above all others, including his family, a man who violated the trust of so many – including his friends, his family, his partners, his profession, but most of all Maggie and Paul,'" the report continued.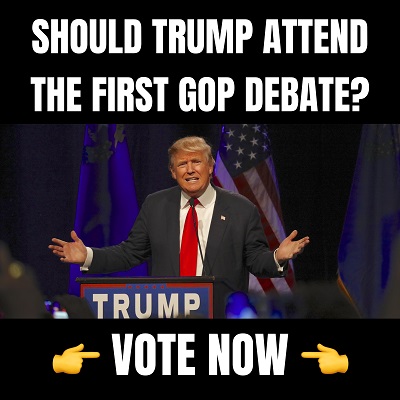 Waters then made the requested the consecutive life sentences, stating his family, "like everyone else, was unaware of who he really was."
Attorneys representing Murdaugh turned down an opportunity to issue a comment during the hearing, however, the disgraced attorney himself once again stated he was innocent.
"I'm innocent. I would never hurt my wife, Maggie, and I would never hurt my son Paul," Murdaugh went on to say, according to Avery Wilks, who serves as the chief investigative reporter for the Post and Courier.
Judge Newman absolutely decimated Murdaugh for repeatedly telling lies, which included his insistence that he was never at the dog kennels, which is where both Maggie and their son Paul, were brutally murdered. Evidence from a cell phone proves that is a lie. Murdaugh himself confessed to lying while he was testifying in his own defense during the trial.
"Murdaugh's guilty verdict followed two distinct closing arguments from the defense and the prosecution. The prosecution argued that Murdaugh was the only person with the means, motive, and opportunity to kill his wife and son, while the defense claimed the sloppy investigation misses potential other suspects," the Daily Wire said.
"This defendant … has fooled everyone, everyone, everyone who thought they were close to him," lead prosecutor Creighton Waters said to members of the jury, according to CNN. "Everyone who thought they knew who he was, he's fooled them all. He fooled Maggie and Paul, too, and they paid for it with their lives. Don't let him fool you, too."
"We believe that we've shown conclusively that [South Carolina Law Enforcement Division] failed miserably in investigating this case," defense attorney Jim Griffin stated as a counter argument, according to CNN. "And had they done a competent job, Alex would have been excluded from that circle [of suspects] a year ago or two years ago."
"The verdict is not the end of Murdaugh's troubles, as the murder charge was simply the last in a long and bizarre story regarding the once-prominent South Carolina attorney. After Murdaugh's wife and son were murdered, police began looking into Murdaugh's life and discovered numerous disturbing details," the report went on to add.
Murdaugh has also been accused of stealing a staggering $8.5 million from individuals who hired him as their legal counsel. He's also alleged to have planned his own murder by hiring a friend to knock him off in order to ensure that his surviving son, Buster, would be the recipient of a $10 million life insurance payout. He then told some whoppers to the police concerning the incident, making the claim that a stranger shot him on the side of the road. All of this happened just mere days after the firm Murdaugh was a part of found out he had stolen money from clients.
"Further, state police began looking into the hit-and-run death of a 19-year-old in July 2015 as a possible connection to Murdaugh, but no additional details have been released. Authorities also exhumed the body of Murdaugh's former housekeeper, Gloria Satterfield, who was said to have died after a fall in 2018. Murdaugh allegedly collected more than $4 million from his home insurer by claiming wrongful death and saying he was working for Satterfield's family, but the family didn't receive any of the money, according to prosecutors," the Daily Wire report said.
In June of 2022, Murdaugh was also indicted on charges of allegedly laundering money and building a "distribution network" for painkillers, according to a report from the Associated Press.
Notice: This article may contain commentary that reflects the author's opinion.
---


Calling All Americans! Patriot Fetch is Conservative Breaking News Headlines every day, all day. Go to PatriotFetch homepage for daily Conservative news or look below for the next hot story!