Political violence, particularly from the left has gotten out of hand in the age of Trump Derangement Syndrome. Antifa, attempts on the lives of SCOTUS justices, mysterious deaths of people on the right, it is all a little too convenient. Of course, if you listen to the left, and you shouldn't, political violence is the favorite son of conservatives. We all know that is nonsense, but that's their story, and they are sticking to it!
At least they WERE sticking to it. One brave professor at Wayne State University has finally opened up about his desire to squelch free speech on college campuses, and has offered an interesting, albeit illegal strategy. Check this out
Wayne State professor Steven Shaviro has been suspended after allegedly suggesting college protesters kill campus speakers they don't like.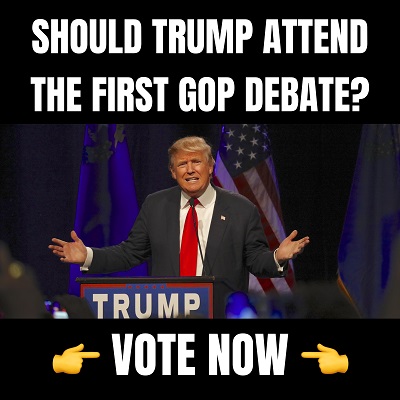 Stanford was recently engulfed by protests and chaos when federal judge Kyle Duncan was invited to speak to campus. Stanford University Law School associate dean of Diversity, Equity and Inclusion Tirien Steinbach suggested Duncan's speech was causing pain. She was later placed on leave, according to Fox News.
Well, Shaviro allegedly thinks Steinbach interrupting Duncan and causing a scene didn't go far enough. He believes it's "more admirable to kill" speakers you don't like. Now, he's been suspended without pay from Wayne State, according to Fox News.
BREAKING REPORT: Wayne State University Professor Steven Shaviro SUSPENDED WITHOUT PAY after making a Facebook post that encouraged people to KILL THEIR POLITICAL OPPONENTS instead of merely protest them..

MEDIA SILENT…

— Chuck Callesto (@ChuckCallesto) March 28, 2023
Why is suspension in order? The good professor needs to be in an orange jumpsuit, behind bars. Our society is fragile enough, and we have enough crazy people without an unhinged adult suggesting you murder people you don't agree with.
According to Shaviro's social media, this is what he said:
I think it is far more admirable to kill a racist, homophobic, or transphobic speaker than it is to shout them down. When right-wing groups invite such speakers to campus, it is precisely because they want to provoke an incident that discredits the left, and gives more publicity and validation to these reprehensible views than they could otherwise attain.The protesters get blamed instead of the bigoted speaker; the university administration finds a perfect excuse to side publicly with the racists or phobes; the national and international press has a field day saying that bigots are the ones being oppressed, rather than the people those bigots actually hate being the victims of oppression.
So much for Facebook and hate speech! So Shaviro has the idea that killing someone you consider racist, transphobic or homophobic, even though it might simply be that the person has a different idea than you do is the adult way to handle the situation. Clearly this man is a sociopath that needs to spend the rest of his natural life in a cell.
Shaviro might also have to answer some questions with the police because the university referred the post to authorities.
"We have on many occasions defended the right of free speech guaranteed by the First Amendment to the U.S. Constitution, but we feel this post far exceeds the bounds of reasonable or protected speech. It is, at best, morally reprehensible and, at worst, criminal. We have referred this to law enforcement agencies for further review and investigation. Pending their review, we have suspended the professor with pay, effective immediately," Wayne State president M. Roy Wilson explained in a statement.
At least Wayne State has referred the situation to law enforcement. Anything less than a firing and prison sentence isn't enough. If we are to really desire to have peaceful, meaningful discourse, this kind of dangerous rhetoric must be punished swiftly and severely.
Notice: This article may contain commentary that reflects the author's opinion.
---


Calling All Americans! Patriot Fetch is Conservative Breaking News Headlines every day, all day. Go to PatriotFetch homepage for daily Conservative news or look below for the next hot story!