Radical left-wing billionaire George Soros has denied that he has any sort of connection to Manhattan District Attorney Alvin Bragg, also stating that he has not donated any money to him. Bragg is the prosecutor responsible for indicting former President Donald Trump on Thursday. However, the facts seem to contradict this denial by everyone's favorite real-life James Bond villain.
If there's some nefarious plot involving the takeover of this country by radical leftists, you can almost guarantee you'll find Soros' fingerprints all over it. He uses his money to help get progressives into important positions at the local, state, and federal level. In other words, he's like a political version of that little monkey from the movie Outbreak. He spreads the sickness of progressive thought as far and wide as possible, hoping, wishing, for the death of the America we know and love, so he can help rebuild it according to the philosophy of Marx.
"Bragg has called on Trump to surrender in New York for an arraignment on Tuesday amid legal proceedings over his alleged hush money payments to porn actress Stormy Daniels during the 2016 election cycle. The case, which critics have characterized as politically motivated since Bragg has earned a reputation for his soft-on-crime approach with respect to violent offenses, induced additional scrutiny into Soros and his Open Society Foundation, which promotes Left-wing justice and education initiatives around the world," the Daily Wire reported.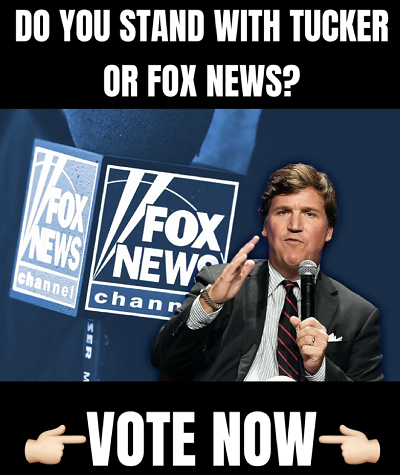 "Soros has invested more than $40 million to assist the campaigns of various left-wing prosecutors across the nation over the past decade, according to an analysis published last year by the Law Enforcement Legal Defense Fund. He rejected the renewed criticism on Friday by contending that he has never met Bragg and has never directly supported him," the report said.
"As a matter of fact I did not contribute to his campaign and I don't know him," the billionaire went on to say in comments he provided to Semafor founding editor-at-large Steve Clemons. "I think some on the right would rather focus on far-fetched conspiracy theories than on the serious charges against the former president."
However, public records, which, you know, anyone can gain access to, say that Soros donated a massive $1 million to the Color of Change PAC on May 14, 2021, which did not provide direct contributions to Bragg's campaign, but did endorse him on May 8, 2021, and then pledged to spend at least another $1 million on direct mail, voter turnout efforts, and other strategies designed to help him win the election.
A group known as the Open Society Policy Center, which gets its funding from the diabolical and devious Soros, also dropped a cool $7 million to the social welfare organization that is connected to Color of Change, according to a new report from CNBC.
"Jonathan and Jennifer Soros, the son and daughter-in-law of George Soros, donated a combined $20,000 to the Bragg campaign on April 26, 2021, and April 29, 2021. They also provided smaller contributions totaling less than $1,000 in the months leading to the campaign. Bragg won his primary by less than four percentage points," the Daily Wire report continued.
Many mainstream news outlets have waved off GOP officials and their scathing criticisms of the connections. Forbes put out an article that referred to the concerns as nothing more than "conspiracy theories," while writers at the New York Times stated in another article that Soros "has for years been a boogeyman on the right."
"Soros defended his decision to finance Left-wing district attorneys in an opinion piece last year for The Wall Street Journal and told Clemons on Friday that skeptics of his donations should read the article. 'Some politicians and pundits have tried to blame recent spikes in crime on the policies of reform-minded prosecutors. The research I've seen says otherwise,"' Soros contended. 'In fact, violent crime in recent years has generally been increasing more quickly in jurisdictions without reform-minded prosecutors,'" the report added.
An analysis done last year by the Law Enforcement Legal Defense Fund discovered that the U.S. had a whopping 75 prosecutors backed by Soros, going on to note that the officials represent one in five American citizens and half of the country's most populous cities and counties. This means they also preside over two in five homicides in the country.
Notice: This article may contain commentary that reflects the author's opinion.
---


Calling All Americans! Patriot Fetch is Conservative Breaking News Headlines every day, all day. Go to PatriotFetch homepage for daily Conservative news or look below for the next hot story!