Saudi television has accomplished what American television, specifically Saturday Night Live either couldn't, or wouldn't do. They have made an actual funny skit roasting Joe Biden. To be clear, I am no fan of another country roasting and disrespecting our country on their state run television network, but are they far off base?
Joe Biden, Kamala Harris and the rest of the hapless administration has been the source of mockery worldwide since taking office in 2021. Recently Saudi Arabia has felt comfortable enough with Biden's incompetence to make a new sketch poking fun at some of Joe's biggest blunders. Check this out.
Well, "Saturday Night Live" might be too afraid to make fun of Joe Biden, but its Saudi counterpart sure isn't.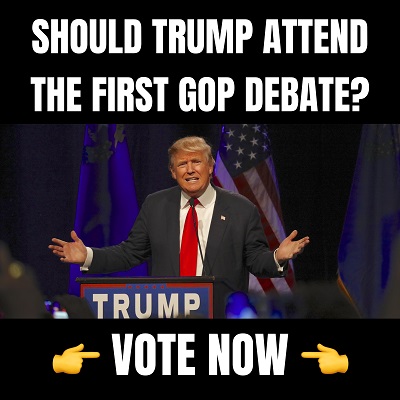 Saudi Arabia's state-run television network aired a skit where the actor playing the president shakes hands with the air, waves at no one in particular and falls up the stairs of Air Force One.
The show is called "Studio 22," and it airs on the government-owned Middle East Broadcasting Center.
It is hard to be mad at Saudi state television when they have hit the nail so directly on the head. I guess it is better than Russian or North Korean state television constantly threatening to nuke us.
For the second year, The Saudi TV making fun of Biden and Harries.
Saudi used to be the bigges ally to the United state, they were never treating the US like that.
PS: MBC is one of the most watched TV channels in the Arab world pic.twitter.com/XqMwdR7XHa

— Asaad Sam Hanna (@AsaadHannaa) March 23, 2023
Still, as an American, it is a far cry from where we were just a short few years ago, when our television was the only one making fun of President Trump. They were the only ones who dared, yet now they don't have the balls to do it to Biden. Sad.
The skit ends with him sitting across the table from an actor who resembles Vladimir Putin. The two haphazardly hit red buttons as the screen shows nuclear missiles flying back and forth.
At least the outlet is poking fun at Putin as well. Though the Russian leader is presumably too busy attempting world domination to care.
The truly hilarious part is the actress that plays Kamala Harris looks more like a trans woman than an actual woman. Hilarious in part because it may actually be a man in drag. Do regimes like the Saudis let women on television?
The show is called "Studio 22," and it airs on the government-owned Middle East Broadcasting Center.
But this isn't the first time Saudi TV has mocked Biden. In April 2022, they aired a skit depicting the U.S. President as a senile old man. He forgets which country he's talking about, falls asleep at the podium and then calls Kamala Harris the "First Lady."
While it is easy, and rightfully so, to get angry, why? We voted for this. (I didn't). This is who the presumed majority of voters wanted to lead our country. So it would be fair to say we brought it on ourselves.
Nothing the Saudi program portrayed is inaccurate. Joe shakes ghost hands, falls upstairs, and is generally incoherent most of the time. Thank goodness they didn't take aim at the pants pooping.
However you portray it, Saudi television did what ours won't. They portrayed and lampooned Biden for what he is. While that should make us angry, until we vote for a change, it is all fair game.
Notice: This article may contain commentary that reflects the author's opinion.
---


Calling All Americans! Patriot Fetch is Conservative Breaking News Headlines every day, all day. Go to PatriotFetch homepage for daily Conservative news or look below for the next hot story!