As the Biden Administration continues its ruination of our economy, energy sector, and transportation sector, ridiculous new emission rules have been announced with the intent of forcing American consumers into something they have shown NOT to want; electric vehicles.
Never mind the fact that most people can't afford them, there is no infrastructure in place, the batteries are dangerous and the cars are unreliable. Hell, even California was begging residents not to charge their cars overnight near the end of last summer. Nope, Joe Biden and the green-grifters are going to shove their unwanted products down our throats. Check this out.
The vehicle pollution standards, proposed Wednesday by the Environmental Protection Agency (EPA) and announced by the White House, will impact car model years 2027 through 2032. The White House said the regulations would "protect public health" by achieving carbon emission reductions of nearly 10 billion tons by 2055 and would save consumers an average of $12,000 over the lifetime of vehicles.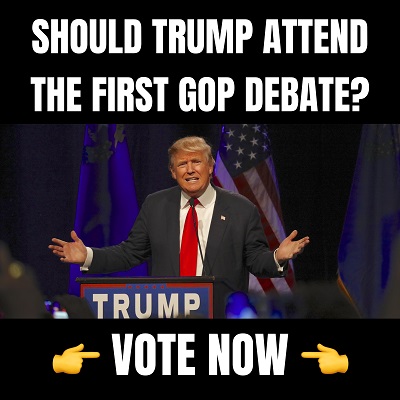 Bear in mind that more and more studies are suggesting electric vehicles will have almost no impact on alleged climate change. Also, there currently are no disposal or recycling methods in place for the batteries that are inevitably going to go bad, rendering the car a brick. That is unless you want to spend upwards of $20k to replace them.
"Most EV batteries right now are produced in China, so how do you balance the administration's climate goals while also trying to achieve its goal of reducing reliance on China?"

Biden EPA Administrator Michael Regan: "We have to walk and chew gum at the same time." pic.twitter.com/Y0bUJTNaTc

— RNC Research (@RNCResearch) April 12, 2023
"As a car enthusiast and self-proclaimed car guy, President Biden is seizing the moment," it continued. "His Investing in America agenda is expanding domestic manufacturing and accelerating adoption of zero-emission vehicles, including battery electric, plug-in hybrid electric, and fuel cell electric vehicles."
Biden strikes me as more of a horse-and-buggy guy than a car guy. However, stocking the garage with high-end electric vehicles won't be hard for the current president, considering the stacks of Chinese cash he probably has buried in coffee cans and stuffed in his mattress.
While the rest of us figure out how in the world we will ever be able to take another family road trip, or even afford an electric vehicle, the White House pats itself on its dusty back and takes a victory lap for fixing an industry that wasn't broken.
The administration also projected the sweeping measures would "accelerate the clean vehicle transition" and reduce oil imports by 20 billion barrels. Critics have argued tougher tailpipe emissions standards for traditional gas-powered cars mainly serve to increase prices to ensure they are cost competitive with expensive electric alternatives.
Overall, if the regulations are finalized, a staggering 67% of new sedan, crossover, SUV and light truck purchases could be electric by 2032, the White House projected. In addition, up to 50% of bus and garbage truck, 35% of short-haul freight tractor and 25% of long-haul freight tractor purchases could be electric by then.
Long-haul truckers in electric trucks almost makes one chuckle. At least until you start to think about the inevitable supply chain issues caused by unreliable electric semi-trucks. Garbage trucks shouldn't really be an issue, as every large blue city in America is filthy and littered with trash and urban decay. No problem there!
"The Biden administration is trying to bend every federal rule they can find to force people into buying EVs," said Myron Ebell, the director of the Competitive Enterprise Institute's Center for Energy and Environment. "There is still a market that allows drivers to buy the vehicles of their choice, but government coercion is rapidly limiting those choices."
"If Biden policies are successful, we will soon have a choice between buying an EV and not being able to afford a vehicle at all," Ebell added.
Anyone paying attention knows this is the ultimate Democrat agenda. The left wants a nation where only the affluent have the means to drive, while the rest of the rabble is stuck on public transportation, beholden to the government. Hopefully, we can flip the White House in 2024 and this insane agenda can be halted by GOP leadership. It may be the last hope for what once was the American dream.
Notice: This article may contain commentary that reflects the author's opinion.
---


Calling All Americans! Patriot Fetch is Conservative Breaking News Headlines every day, all day. Go to PatriotFetch homepage for daily Conservative news or look below for the next hot story!