Go woke, go broke! While Anheuser Busch hasn't exactly gone broke after their marketing stunt with Dylan Mulvaney, the company has seen enough. After issuing an extremely lame, sort-of-apology on Twitter, the brand has announced that the person likely responsible for this fiasco is taking a "leave of absence" and has been replaced. Check this out
Bud Light Marketing Vice President Alissa Heinerscheid has taken a leave of absence from the company amid ongoing controversy over the brand's decision to bring on transgender influencer Dylan Mulvaney as an ambassador.
Bud Light announced that Heinerschneid, who has been in charge of the brand since June 2022, would be replaced by Budweiser global marketing Vice President Todd Allen, according to Ad Age. In a March 23 podcast appearance, Heinerschneid said that she wanted to pivot from the brand's traditionally "fratty" image.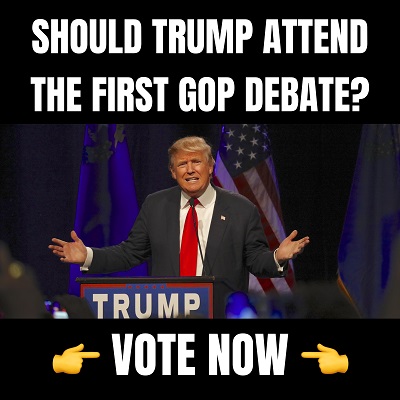 Anyone that saw the viral video of Heinerschneid dissing Bud Light's core group of drinkers by essentially calling them "fratty" and out of touch knew that the company had lost its way in terms of who really drinks their beer.
Bud Light Backfire: VP Behind Mulvaney Ad Partnership Ousted in Beer Company Shakeup https://t.co/mIiysCSraM

— Kyle Becker (@kylenabecker) April 22, 2023
No amount of advertising in the world was going to persuade the lgbtq crew to drink Bud Light. In fact, beer is such a specific drink, most beer drinkers already have their preferences set. Competition is so fierce that it is much more likely that you will alienate your customers before you will gain new ones. Especially with PR stunts like the Mulvaney one.
"I'm a businesswoman, I had a really clear job to do when I took over Bud Light, and it was 'This brand is in decline, it's been in a decline for a really long time, and if we do not attract young drinkers to come and drink this brand there will be no future for Bud Light,'" Heinerschneid said.
As it turns out, the only one without a future here was Heinerschneid. It is unlikely that she will be fired, but she has been removed from her position before any more damage can be done. It is still unclear if she is the one responsible for the ill-fated decision to partner with a prissy boy pretending to be a girl, but she is certainly the one being sacrificed, so draw your own conclusions.
Bud Light attempted to control the narrative on Twitter, but this only served to piss people off more.
On April 14th, Budweiser CEO Brendan Whitworth responded to the controversy with a statement saying that he never intended to be a part of a divisive conversation.
"We never intended to be part of a discussion that divides people," Whitworth wrote, "We are in the business of bringing people together over a beer."
That was an apology as weak as the beer is. There is no way the corporate leaders at AB would ever believe partnering with Dylan Mulvaney would bring people together. Clearly someone made that call independently, and considering it was Heinerschneid that got the hook, the assumption has to be it was her.
Bud Light made a crucial mistake when they originally tried to defend their decision rather than disavowing and offering a sacrifice to the core group of consumers they alienated.
The brand's decision to partner with Mulvaney sparked a boycott, which resulted in the company losing $6 billion in market cap. Notably, country music stars such as John Richand Travis Tritt both denounced the brand and announced they would be joining the boycott.
Bud Light initially tried to defend its partnership with Mulvaney, citing that the brand tries to connect with "audiences across various demographics" and that Mulvaney was only one of "hundreds of influencers across our brands."
The true measure of whether this boycott worked will be know for sure when the quarterly sales figures come out later this Summer. The expectation is AB will have taken a beating. Will the sacrificial offering of Heinerschneid and repentance of Bud Light be enough to win back beer drinkers? If people find something they like better after sampling other companies, the answer could be no. Either way, hopefully this fiasco serves as a lesson learned by wannabe woke corporations.
Notice: This article may contain commentary that reflects the author's opinion.
---


Calling All Americans! Patriot Fetch is Conservative Breaking News Headlines every day, all day. Go to PatriotFetch homepage for daily Conservative news or look below for the next hot story!