Vivek Ramaswamy is one of the first to throw his hat in the ring for 2024, and the Indian-American businessman from Cincinnati Ohio recently raised some eyebrows after he put a smack down on race-baiting Don Lemon in front of thousands of viewers on Lemon's lowly rated morning show.
In typical fashion Lemon continually played the race card, but what he wasn't prepared for was Ramiswamy. The Ohio native is extremely intelligent, not a politician, and isn't afraid to drop truth bombs. Check this out.
2024 presidential candidate Vivek Ramaswamy angered "CNN This Morning" host Don Lemon during a debate on gun rights for Black Americans while on-air.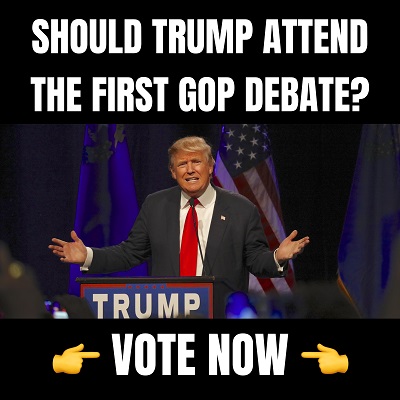 During the heated exchange, Lemon took offense to Ramaswamy's statements at an NRA conference last week about Democrats in the South instituting gun laws to prevent African Americans from protecting their newfound rights in the post-Civil War era.
Lemon reduced Ramaswamy's point to a declaration that the Civil War was fought merely to give Black people gun rights and berated him for it, telling him the statement "insulted" him as a Black American.
Ramaswamy obviously was just stating historical fact. Unfortunately the left is more concerned with manipulating history or erasing it altogether to listen to any arguments from the right. What happened next left Lemon sour.
Don Lemon utterly TRIGGERED after Vivek Ramaswamy OWNS him on Civil War and blacks' gun rights ON HIS OWN SHOW🔥

— Benny Johnson (@bennyjohnson) April 20, 2023
Ramaswamy pushed back and insisted that Lemon was misunderstanding his point. He also argued that both men should be able to talk about the issue regardless of their skin color.
He continued, saying, "We fought a civil war in this country to give Black Americans the equal protection under the law that we failed to secure them in 1776. But then you wanna know what happened? Southern states passed anti-gun laws that stopped Black people from owning guns. The Democrat Party, then as in now, wanted to put them back in chains."
The Democrat party was indeed the party of slavery and segregation. Still today the Democrat party pushes radical agendas with abortion and planned parenthood that kill more black babies in New York City than are actually born every year.
The Democrats want black people dependent on the government, thus essentially buying their votes and allegiance, all while just using them as political pawns. Entitled black people like Lemon still want to play the victim card.
After much back and forth and semantics over police and history, Lemon went to the nuclear option; the race card.
Getting a little flustered, Lemon tried to shut down Ramaswamy by claiming he doesn't have the requisite skin color to make such a statement. The anchor replied, "Well, OK. When you are in Black skin and you live in this country, then you can disagree with me."
The candidate shot back, saying, "Don, I think we have to be able to talk about these issues in the open regardless of the color of our skin."
"I think for you to compare 1865 and 1964 — I think it's insulting to Black people. It's insulting to me as an African American. I don't want to sit here and argue with you because it's infuriating for you to put those things together," Lemon said.
He then declared, "It's not right, your telling of history is wrong." Ramaswamy protested, asking what exactly was wrong, to which Lemon replied, "You're making people think that the Civil War was fought only for Black people to get guns."
Only in America in 2023 could a black man tell another person of color that they couldn't possibly understand oppression. Lemon's tantrum embarrassed himself, his race, and his network. The debate hit a stalling point when Lemon refused to pull back the race card, despite Ramaswamy's insistence that they should debate without injection skin color. Don concluded with the most unusual code shift perhaps ever seen on cable news.
"I think it's insulting that you're sitting here — whatever ethnicity you are — 'splaining to me about what it's like to be Black in America. I'm sorry," Lemon said.
The candidate responded, "I'm an Indian American, and I'm proud of it."
Lemon, the avowed leftist he is, refused to say "man"plain so he went straight Ricky Ricardo, as if Ramaswamy was Lucille Ball. It was all a very embarrassing display for the failing Don Lemon. With intellectuals like Ramaswamy in the mix for 2024, this is only going to get better.
Notice: This article may contain commentary that reflects the author's opinion.
---


Calling All Americans! Patriot Fetch is Conservative Breaking News Headlines every day, all day. Go to PatriotFetch homepage for daily Conservative news or look below for the next hot story!