It's become pretty much assumed that Greasy Gavin Newsom has his socialist eyes set on the White House in 2024. Joe Biden will be almost 100, Dome Harris is a walking punch-line, and the bench for the Democrats is woefully short, so who better to take the baton from old Joe and continue the ruination of America than Newsom?
After all, Newsom managed to take a budget surplus in California and turn it into a massive debt! Why not have him follow in Joe Biden's shuffling footsteps? Newsom was in San Francisco for a private meeting with cabinet members to discuss "the state's ongoing efforts to tackle the fentanyl crisis, homelessness, and other critical issues when he was questioned about a spectator about the ongoing fentanyl crisis. Newsom's answer wasn't ideal. Check this out.
The latest data from the National Institute on Drug Abuse indicates more than 70,000 people died from synthetic opioids – primarily fentanyl – in 2021.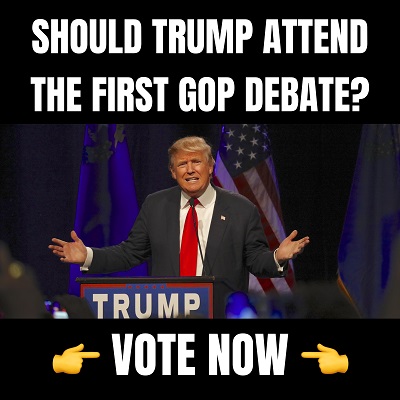 The opioid crisis is destroying American lives, families and cities. It should be a top priority for every politician in the country.
However, things took a very unexpected and unfortunate turn when a random man on the street shouted, "Hey, Gavin, tell me what you going to do about the fentanyl epidemic."
What would a polished politician say here? What would Donald Trump say? What would Ron Desantis say? It remains to be seen, but my guess is they would give a serious, measured response, even if they didn't say much.
Today I was able to ask Gavin Newsom, the governor what is he going to do about the Fentanyl epidemic pic.twitter.com/SkMVuaVsHP

— jj smith (@war24182236) April 19, 2023
Not Greasy Gavin though. Always the smarmy playboy, Newsom made a goof out of a serious question. Newsome replied to the man named JJ by saying:
"That's why we're here. What should I do, JJ? What do you want? I need you to tell me what we need to do. That's why I'm here," the Democrat politician responded when asked for his plan.
You can be flippant about a lot of things. Joe Biden loves to joke about ice cream after school shootings. Kamala Harris loves to cackle like a crazy woman when it comes to the border, and Mayor Pete likes to blow off places like East Palestine, Ohio.
However, the fentanyl crisis touches all corners of our nation, across all socio-economic classes. Literally no one is immune. For Newsom to dismiss the question like that is an insult to every parent who has had to bury a loved one because of that Chinese poison that flows through Joe Biden's open southern border. Just check out the stats.
A total of 5,722 people died in 2021 from fentanyl in the state, according to the California government. More than 200 teenagers between the ages of 15 and 19 died from fentanyl in 2021.
It's a full blown crisis that would prompt many countries to deploy the military and close the borders. Not Joe Biden. Every illegal is a potential Democrat voter, even if they are bringing poison into the country.
Outkick summed it up perfectly:
Gavin Newsom wants to be President. It's his ultimate goal, and he's not overly shy about it. It's why he goes out of his way to travel to Florida to attack Ron DeSantis. However, he's certainly not behaving like a man who plans on going to opioid-stricken areas and taken seriously. Of all the reactions he could have had, this was the worst one. If you don't have a great response, just keep your mouth shut and listen. Don't laugh and seemingly mock a man asking about an epidemic killing Americans from coast-to-coast.
Notice: This article may contain commentary that reflects the author's opinion.
---


Calling All Americans! Patriot Fetch is Conservative Breaking News Headlines every day, all day. Go to PatriotFetch homepage for daily Conservative news or look below for the next hot story!