Riley Gaines, the former University of Kentucky swimmer and one of the few athletes brave enough to speak out for women's rights, was violently assaulted by a man in a dress, and chased by a mob of trans-rights activists after a speech at San Francisco State on Thursday.
Despite the presence of police, the male attacker got in at least two blows on the shaken Gaines. She was whisked away to a secure location while angry, unhinged protesters followed. Check this out.
Former Kentucky swimming star Riley Gaines was attacked Thursday night during a speech at San Francisco State University.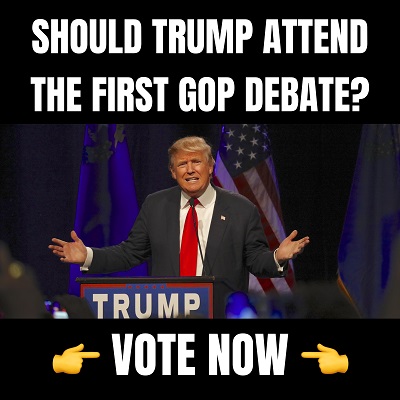 Following her speech at an event for saving women's sports, the outspoken female swimmer tweeted she was "ambushed and physically hit twice by a man."
"She told me she was hit multiple times by a guy in a dress. I was shaking. It made me that mad. It makes me sick to feel so helpless about it. She was under police protection and was still hit by a man wearing a dress," her husband Louis Barker told Fox News.
Gaines has been outspoken about biological males competing against real women, specifically transgender swimmer Lia Thomas. That's without question what prompted the outrage Thursday night.
It is ironic that the attack took place in the one city that used to pride itself on open thought and free love, San Francisco. Now, just a bastion of far-left progressive nonsense, a differing opinion in San Francisco will get a woman assaulted by a man, even when the woman is speaking plain, undeniable truth.
In a video shared by Gaines and others circulating social media, an outraged mob chased her down as police attempted to get her to safety as quickly as possible.
The videos posted to social media were disturbing.
The prisoners are running the asylum at SFSU…I was ambushed and physically hit twice by a man. This is proof that women need sex-protected spaces.

Still only further assures me I'm doing something right. When they want you silent, speak louder. 🗣️ pic.twitter.com/uJW3x9RERf

— Riley Gaines (@Riley_Gaines_) April 7, 2023
People can be heard shouting "trans rights are human rights" and other comments as police attempt to shield Gaines from more violence.
Even after leaving a room, the mob attempted to follow her and police down a hallway until she was finally in a secure location.
We strongly condemn the violence perpetrated against @iwf spokeswoman @Riley_Gaines_ on @SFSU campus. Riley was violently accosted, ambushed, and physically assaulted during a speech on sex discrimination women face in their own single-sex sports category. pic.twitter.com/uhND8UY2jX

— Independent Women's Forum (@IWF) April 7, 2023
This is where we are as a country. It shouldn't be an unpopular, dangerous opinion that biological men shouldn't be allowed to compete, or share spaces with biological women.
It is truly a place most of us thought human history would never get to. Men are men, women are women, and the differences are irrefutable. Just because you put on a sports bra and some lipstick doesn't make you a woman. It makes you a clown dressed like a woman.
We are literally watching the cancellation of women and women's sports right before our eyes. Riley Gaines is brave enough to point out the obvious, even if most others around her are afraid.
The left wants to liken people like Gaines and their opposition to men in women's sports as violence, then the left perpetrates real violence. It's a long shot, but let's hope the San Francisco police do what they should do, and put this man that assaulted a woman behind bars. In a mens prison. I'm not holding my breath.
Notice: This article may contain commentary that reflects the author's opinion.
---


Calling All Americans! Patriot Fetch is Conservative Breaking News Headlines every day, all day. Go to PatriotFetch homepage for daily Conservative news or look below for the next hot story!