Bruce Springsteen's veteran E-Street band guitarist Steven Van Zandt issued a call to fans and supporters on social media Sunday to "Exterminate the (Republican) cockroaches." Sure sounds like a call for political violence, right? The left would have us believe that words are violence, and if a Republican even suggests political violence they should go to jail.
Of course, we know the left is comprised of demented liars that change the rules to fit their narrative. The whole "goose/gander" thing.
Recently the guitarist for Bruce Springsteen, Steven Van Zandt once again proved his side of the aisle is full of hypocrites and violent extremists. Instead of being arrested, investigated, or at least disavowed by the left, apparently, it's "nothing to see here." Check this out.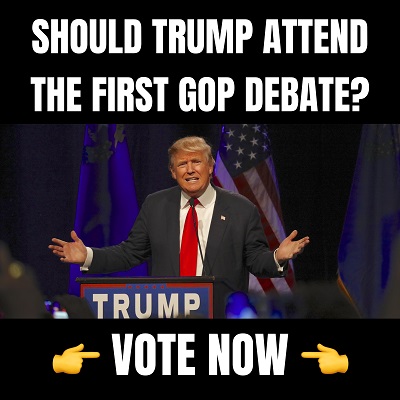 Bruce Springsteen's veteran E-Street band guitarist Steven Van Zandt issued a call to fans and supporters on social media Sunday to "Exterminate the (Republican) cockroaches."
His rallying cry to target GOP supporters, half of America, came during an expletive-laden exchange on Twitter.
It began when the guitarist ventured forth by abusing what he called "Republican White Supremicist scumbag cowards and pussies that need guns to feel like real men" after TN representatives demanded gun controls.
Van Zandt was then called out on Twitter by a follower for his abuse, which he quickly resumed.
On Easter Steven Van Zandt issued a call for fans and supporters on social media to "Exterminate the Republican Cockroaches.

Then on Monday we have a mass shooting at the Old National Bank in Louisville, Kentucky. Is this what you where calling for?@StevieVanZandt

— TheTexasOne (@TexasRepublic71) April 10, 2023
Van Zandt deleted his original Tweet like the brave coward he is, only to not be able to control his leftist anger like a demented old man raging at windmills. Being unable to control himself on social media, he went on to give this lame excuse for deleting his tough-guy call to violence.
To avoid spending half my day deleting Foxsucking scumbag Russian bots and MAGOTT cockroaches like you! Go take away some women's rights, keep some Black people from voting, go harass a Trans event, go shoot some kids, do what Republicans do best and get the fuck outta my feed!
Tell me you only watch MSNBC and CNN, without telling me you only watch MSNBC and CNN Steven! If someone like Van Zandt would bother to do a couple of minutes of research or get their bandana-wearing head out of their butt, they would know that no one is killing trans people, the school shooting percentage begins with three zeros before you get another number, and black people turned out in record numbers in most of the states where the alleged Jim Crow 2.0 was supposed to be taking place.
I would also be very curious if Springsteen's security detail carries concealed weapons. My money says they do, and I have to put my money somewhere since it hasn't been for Bruce Springsteen since 1987.
I'm also wondering what women's rights are being taken away. Last time I checked, the ladies were doing just fine, and the fake ones were getting along pretty well too. If Steven wants to get in a debate about women's rights, maybe he should talk to Riley Gaines about what is happening in women's sports right now. Or just crack a Bud Light and toast his favorite fake girl.
Of course, Springsteen and his grifting road show of fake blue-collar Americans have pulled nonsense before in the name of social justice. To protest a law in North Carolina that said you have to go to the bathroom of your actual sex, they canceled a concert at the last minute thinking they were hurting people in the state. Talk about an inflated sense of importance.
That came after Springsteen announced he had abruptly canceled a show in Greensboro to protest North Carolina's LGBT "bathroom law" and Van Zandt spoke to reporters about the band's decision to pull the plug on its fans.
"It's unfortunately the only way people understand. You have to hurt them economically in order to have them do the right thing morally, unfortunately," Van Zandt told Rolling Stone backstage at the Rock and Roll Hall of Fame induction ceremony in New York.
"This really vile and evil discrimination is starting to spread state to state and we thought, 'We better take a stand right now and catch it early,'" he said.
That'll show them! Imagine being so twisted up morally that you hurt your own fans because you want biological men to be able to pee next to children and women.
We see where the vile and evil is, and it's wearing a handkerchief on its head and playing the same exhausted tunes from the 70s and 80s at incredibly inflated prices. Count me out, thanks.
Notice: This article may contain commentary that reflects the author's opinion.
---


Calling All Americans! Patriot Fetch is Conservative Breaking News Headlines every day, all day. Go to PatriotFetch homepage for daily Conservative news or look below for the next hot story!